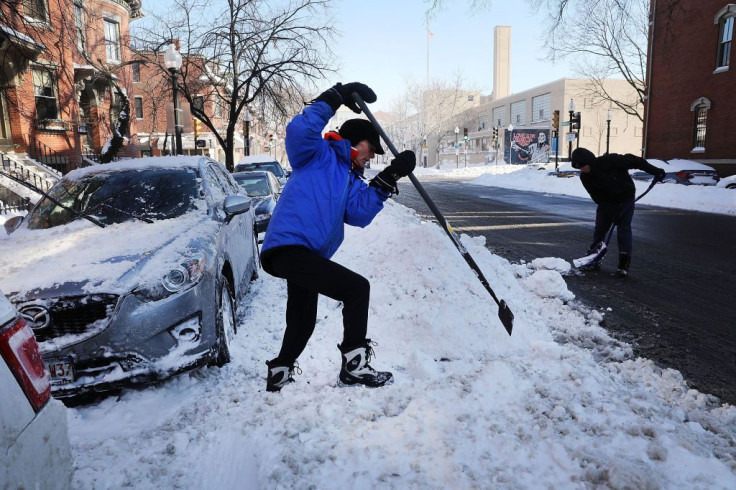 A mother and daughter have died in Houston after running their car inside their closed garage in their desperate attempt to stay warm.
Houston police responded to a call to a home in the 8300 block of La Roche Lane over a welfare check early Tuesday. Upon arriving at the residence police found the family of four in the throes of carbon monoxide poisoning.
The mother had been speaking with a relative in Colorado on the phone when the relative noticed the victim became disoriented and passed out in the running car. The relative reportedly called the police to check on the home.
Police reports said they found a woman unconscious in her vehicle while the girl was found dead in the condo attached to the garage that housed the running car.
First responders declared the mother and 8-year-old daughter dead on the scene, while the father and the 7-year-old son were rushed to a local hospital for treatment, ABC13 reported.
"Initial indications are that the car was running in the attached garage to create heat as the power is out", the police department said in a statement.
Houston Police Chief Art Acevedo described the deaths as heartbreaking and reminded residents to "Please bundle up and be aware of the extreme danger carbon monoxide poses for us".
Officials also warned that sitting in a running car outdoors can likewise run the risk of carbon monoxide danger if the tailpipe is blocked by snow accumulation.
As temperatures dropped and enveloped the state of Texas, Harris County saw more than 300 carbon monoxide poisoning cases after temperatures bottomed out Monday in Houston. The situation was made worse after the state's electricity grid failed which sent people desperately seeking heat sources to tide through the teeth-shattering cold.
The Houston Fire Department received 90 carbon monoxide poisoning calls as well as 100 reported cases in Memorial Hermann's emergency rooms, according to the Houston Chronicle.
"It's a very difficult time. A lot of people are without power," Lt. Larry Crowson of the Houston Police Department said.
"I know it's cold, but you've got to be careful about using generators or cars inside a garage, or any type of fire, grill or charcoal grill. Carbon monoxide is odorless and can kill people very easily", he added.
With most of three million Texans still without power, Texas Governor Greg Abbott demanded an investigation into the state's main power grid operator.
"The Electric Reliability Council of Texas has been anything but reliable over the past 48 hours... Far too many Texans are without power and heat for their homes as our state faces freezing temperatures and severe winter weather. This is unacceptable," Abbott said.
The Electric Reliability Council of Texas is still struggling to restore power after failing to keep up with heightened demand as it solely provides electricity to about 90 percent of the state.
© 2023 Latin Times. All rights reserved. Do not reproduce without permission.