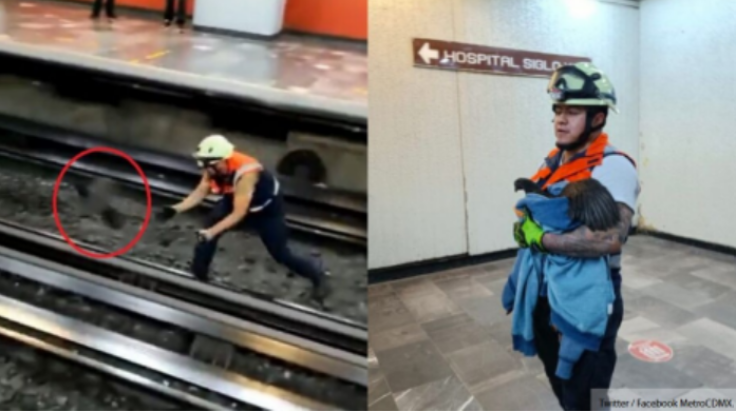 The service of Line 9 of the Mexico City subway was temporarily stopped after a chicken blocked the tracks.
The Mexico City metro system has been affected by a series of incidents that the city government attributes to alleged sabotage including train collisions and the detachment of two cars.
Armed with brooms, gloves and a garbage bag, maintenance officials and protection agents from the Mexico City subway persecuted the person responsible for the suspension of the Line 9 public transport service.
A black hen was guilty of stopping service at the metro, after a chase of several minutes, the hen managed to be captured.
The incident, which occurred last Sunday, was captured on video and broadcast by the official Twitter account of the Mexican capital's metro system.
The authorities also reported that electricity was suspended to avoid risks to both the animal and the workers.
During the chase, which lasted several minutes, the hen managed to dodge several attempts to be captured. However, it did not succeed in its escape, a worker managed to throw his coat on the hen.
Subway service was restored shortly thereafter.
"Transportation personnel in coordination with Civil Protection rescued a chicken from the rail area of the Centro Médico station on Line 9," says the tweet released by the official account of the Mexico City
© 2023 Latin Times. All rights reserved. Do not reproduce without permission.