Ahead of the public hearings by the House select committee investigating the Jan. 6 riot, former President Donald Trump seems to be looking for cover from his closest allies.
According to Grand Old Party sources, Trump's team has communicated to some of his most loyal acolytes on Capitol Hill that the former U.S. President wants people vigorously defending him. The team reportedly wants the assistants to push back on the select committee while the public hearings play out, reported CNN.
Jan. 6 committee members have hinted that the hearings could be focused on the former President's direct role in undermining the 2020 U.S. Presidential election results. According to a thesis, Trump's obsession with losing the election to Joe Biden and his peddling of false claims about the results is what laid the groundwork for the deadly riot at the U.S. Capitol.
The former President's insistence that his allies defend his honor has mobilized Republicans both on and off the Capitol Hill into action. There ia also a broad range of plans to protect Trump. In Congress, the targeted response to the public hearings will be overseen by House Minority Leader Kevin McCarthy of California. The California Republican has been coordinating the response effort with GOP members. He is facing more pressure to show his support for Trump after he was caught on tape earlier this year slamming the former President and some of his GOP colleagues in the immediate aftermath of the riot that happened last year.
House GOP Conference Chair Elise Stefanik of New York is the main player in keeping Republicans on message. She emerged as one of Trump's loudest supporters during his first impeachment and replaced Wyoming Representative Liz Cheney in Republican leadership. She will be tasked with coordinating the party's messaging response and ensuring key surrogates and allies have talking points, said sources. A senior GOP source added that just like impeachment, at the urging of President Trump and his team, "Stefanik is going to play an outsized role defending Trump and House Republicans on the issue of election integrity."
Representative Jim Banks of Indiana, who chairs the conservative Republican Study Committee, and Representative Jim Jordan of Ohio, who had a hand in the effort to overturn the 2020 election results, will also play a key part on the messaging front.
Banks and other Republicans, including Representative Rodney Davis of Illinois, have also been working on their own counter investigation into Jan. 6. The probe focuses squarely on the security failures from that day.
Meanwhile, former federal prosecutor Glenn Kirschner said that Trump is the "ultimate target" of the Justice Department's Jan. 6 criminal investigation, according to Business Insider. Kirschner shared that investigators are working their way up the "criminal food chain" toward Trump.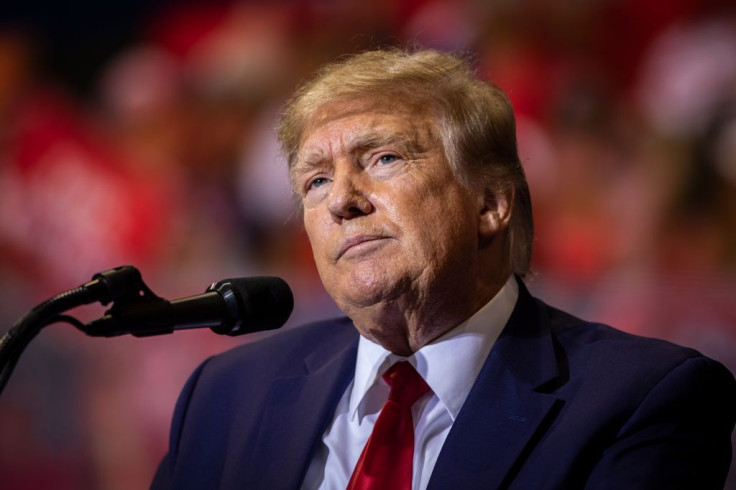 © 2023 Latin Times. All rights reserved. Do not reproduce without permission.