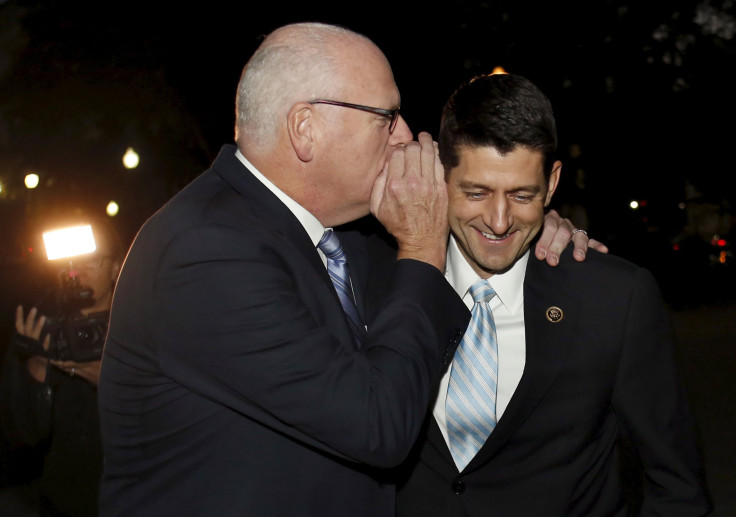 The U.S. House of Representatives passed an unprecedented resolution on Thursday to support a lawsuit freezing Obama's signature immigration programs that would provide work permits and temporary deportation relief for millions of immigrants in the country illegally. The resolution authorized the House to join a coalition of 26 states trying to dismantle the programs in a case that will soon be heard by the Supreme Court. Ironically, a victory for Republicans who voted in favor of Thursday's resolution in the case could weaken the power of the House of Representatives that they now control. That's because it would strengthen the power of states to thwart the enforcement of federal laws created by legislation.
Legal experts say that if the lawsuit is upheld, it could usher in legal chaos in the form of a never-ending string of state-led lawsuits. In Texas v. U.S., the name of the lawsuit supported by Ryan and a 26-state coalition of Republican governors. In order to file the lawsuit, Texas has to prove that Obama's DAPA and DACA programs caused actual harm to the state, and that they therefore have the right to challenge immigration policy -- long regarded by the Supreme Court as the purview of the federal government, not the state. If the court affirms this right to sue, called standing, states could challenge a whole new slew of federal policies.
That could lead the way to challenges of all aspects of immigration enforcement, even those that Republicans support, explains Kevin Johnson, Dean and Mabie-Apallas Professor of Public Interest Law and Chicana/o Studies at UC Davis School of Law, for Scotus Blog.
"Such a claim is not readily distinguishable from the challenge in this case. If the Court finds that Texas has standing to challenge DAPA, one could also anticipate efforts by the states for partisan political reasons to employ lawsuits in the federal court to interfere with the executive branch in its discretionary judgments about how to enforce myriad laws [....]," he wrote, giving PEP, the immigration enforcement program that most immigrant activists oppose, as an example of an executive action that pro-immigrant states could sue.
© 2023 Latin Times. All rights reserved. Do not reproduce without permission.