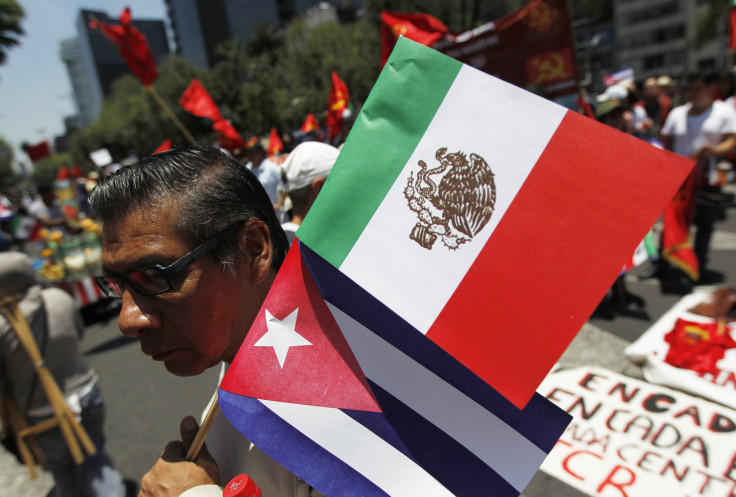 Under a 1995 accord, Cuban migrants who are attempting to make it to the United States just have to set foot on US soil in order to gain legal status and find themselves on an expedited path to a green card and citizenship. If they're intercepted on the way, however, they'll find themselves repatriated. In light of that risk and the dangers of crossing the Straits to Florida on what are often makeshift vessels, more Cubans are turning to an alternative route into the United States: the Mexican border.
According to recently released data from US Customs and Border Protection, numbers of Cubans who seek access to the United States through ports of entry at the southern border have been back on the rise. In fiscal year 2013, 13,664 Cubans entered through there, as opposed to 8,273 in 2012 - the biggest one-year leap in nine years. In 2011 that number was 5,973. Before that, the highest number was in 2008, when 10,030 Cubans used the Mexican border to enter the United States. Under the 1995 accord, the United States can grant up to 20,000 visas to Cubans per year.
Café Fuerte notes that the rise in numbers seems to be evidence that Cuba's January reform of its immigration system, which did away with a former requirement that citizens be awarded a "white card" or exit visa as well as an invitation from the country to which they sought to travel in order to be able to legally do so, has probably encouraged unauthorized immigration out of that country. Willy Allen, a Miami immigration lawyer, told the site, "The overwhelming majority of Cubans who cross the Mexican border are people younger than 40 who have had a tough time obtaining a visa to go to the US and are seeking to leave for any country, because they don't see a future for themselves in Cuba."
Some of them who can prove their grandparents emigrated to Cuba from Spain have been the beneficiaries of the Law of Historical Memory, which since December 2008 has let over 100,000 Cubans become naturalized Spanish citizens. That citizenship gives them a leg up for entering the US, too - those who have it can fly to Mexico with their Spanish passport and present themselves to CBP agents at the US border. Others who don't have Spanish citizenship often travel first to countries in Central America and Ecuador before smugglers lead them up to the US border.
RELATED; 'Fake Cuban' Immigration Fraud Trend Growing, Say US Immigration Officials
© 2023 Latin Times. All rights reserved. Do not reproduce without permission.