Prince William and Kate Middleton make up one of the most admired royal couples today. According to a royal historian, their romance somewhat mirrors that of Queen Elizabeth and Prince Philip some 60 years ago, but for a heartbreaking reason.
It is no secret among royal followers that Prince William met Kate in the university when they were in college. He instantly fell in love with Kate the first time he met her, so he pursued her and married her years after.
While the family that Prince William and Kate have built is a reflection of an ideal family—a lovely couple crowned with three beautiful children, a royal historian has revealed that their first few years had been tough for them, especially for Prince William.
When Prince William met Kate in 2001, he was still mourning the death of his mother, Princess Diana. At the time, he was a young prince finding his feet on his own after losing his beloved mother and after growing up witnessing firsthand the tumultuous marriage of his own parents.
According to royal historian Philip Eade, Prince William's path towards finding the love of his life mirrors Prince Philip's journey before he met Queen Elizabeth. Just like Prince William, Prince Philip also lived through the tumult of a fractured early life before he fell in love with the Queen.
In his 2011 book "Young Prince Philip: His Turbulent Early Life," Eade detailed the series of heartbreaks Prince Philip had to go through when he was young. After losing his sister, he was parted from his mother and lived alone while his family was exiled in Greece.
His life took a major turn when she met Elizabeth on Christmas Day of 1943. At the time, she was only 17 but lovely enough to catch the interest of Philip. That time, Prince Philip knew that Elizabeth was the one. "There is a sense that he at least saw a way of regaining what he had lost when his own family had disintegrated," wrote Eade.
Just the same, Prince William found love and acceptance when he fell in love with Kate and met the Middleton family. In fact, royal expert Ashley Pearson once revealed that one of the reasons Prince William fell in love with Kate was because of her family and her close relationship with her siblings and parents.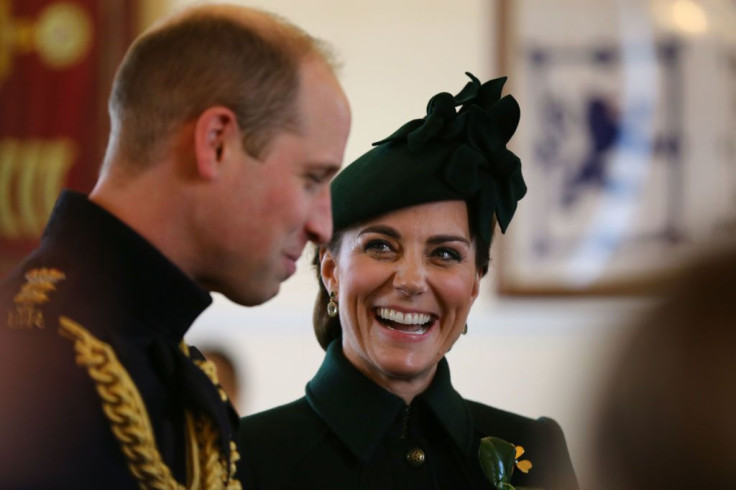 © 2023 Latin Times. All rights reserved. Do not reproduce without permission.