Prince William recently proved that he's a true gentleman after he assisted his wife, Kate Middleton, during an awkward situation. The Duchess of Cambridge missed a step while walking towards their private vehicle and she almost falls over.
Earlier this week, the royal couple attended a charity event for Shout, a 24/7 text support service for anyone in crisis. After the engagement, Prince William and Middleton were photographed on their way to their car.
But before getting into the vehicle, Middleton almost tripped over. Luckily for the mom of three, her husband was there to make sure that she was safe. After the incident, the royal couple laughed off the blunder.
Meanwhile, Prince William and Middleton engaged in another rare PDA while at the charity event. While at the venue, the second in line to the throne was photographed rubbing his wife's back.
The Duke and Duchess of Cambridge show very minimal PDA in public. And according to royal etiquette expert Myka Meier, there's a reason why this has always been the case for Prince George, Princess Charlotte, and Prince Louis' parents.
While speaking with People, Meier said that during their royal engagements, Prince William and Middleton step out in public as working representatives of the British Monarchy. Since their roles are important, there is no reason for them to engage in public displays of affection.
"The couple is likely to show very little PDA, if any, to remain professional during their designated roles abroad," she said. Royal writer Judy Wade also told the publication that different types of occasions call for different types of behavior.
As such, there are times wherein in Prince William and Middleton engage in PDA. For instance, they have been photographed kissing each other on the lips a few times when they were out partying. The Duke and Duchess of Cambridge also kiss each other during celebratory moments such as Prince William winning the charity polo cup.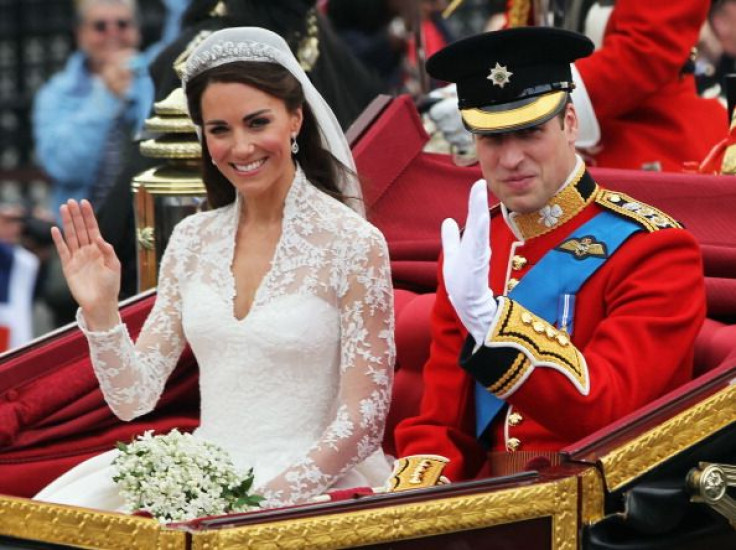 © 2023 Latin Times. All rights reserved. Do not reproduce without permission.