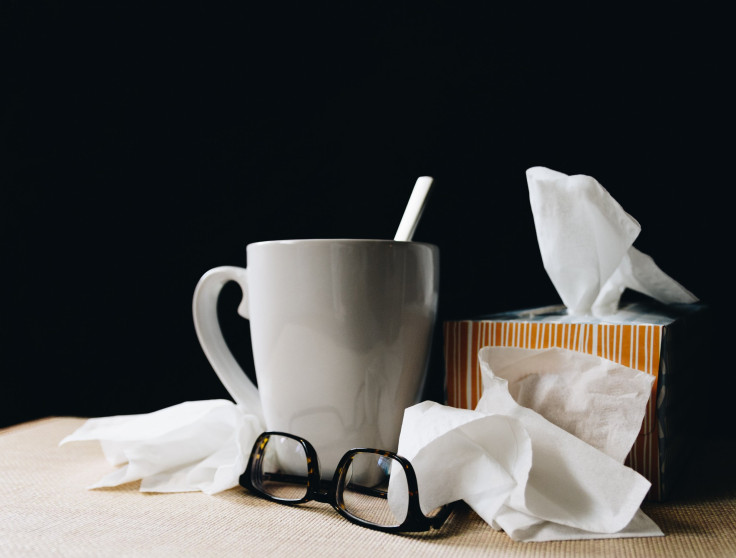 The weather is getting colder, days becoming shorter and cold and flu season is in full swing. If you are surrounded by coughs, sneezes and sniffles, the higher the risk for you or a family member to get sick. Parents are typically focused on keeping kids healthy, but what happens when the parents themselves get sick?
To help families survive and stay healthy during the cold and flu season, Jeannette Kaplun, Founder, and CEO of Hispana Global and award-winning parenting journalist, and Theraflu have teamed up to provide essential tips and tricks on the must do's of when parents get sick.
What to do when parents get sick
By Jeannette Kaplun
Parents are only human and there comes a time when we get sick. As a mom, this creates its own set of challenges because while I do scale back, my kids still need to go to school and eat. Some viruses really knock you down, and all you can do is take care of yourself the best you can. This might mean taking time off from work to recover, rest and recharge.
Aside from trying to get better as quickly as possible, my other goal is avoiding getting my family sick. Sometimes it's unavoidable, but I'll do anything within my control to prevent viruses from spreading around at home. Just thinking of that endless cycle of playing cold tag makes me want to double up on preventative and relief measures!
This is what I do when I'm sick:
1. As a parent, I still need to prioritize my children and make sure they are taken care of even if I'm sick. I take Theraflu to alleviate my cold symptoms as it brings me much-needed relief. My favorite flavor is the green tea and honey lemon – the hot liquid really soothes my sore throat and helps with my toughest cold & flu symptoms, fast. I also find the warm liquids to be extra comforting when I'm sick and I appreciate that I can take it on-the-go in my insulated tumbler.
2. Use a paper towel or dishtowel to open the fridge and oven doors. On average, each person in my family opens the fridge door at least 10 times a day. Aside from frequently wiping down handles and doorknobs with an antibacterial wipe, using a towel helps me keep my germs to myself.
3. Throw away toothbrushes after anybody gets sick. I toss the old ones and any germs along with them when I replace them with a new brush! We often forget that toothbrushes can help spread viruses and bacteria.
4. Immediately put all the dirty dishes into the dishwasher after every meal and snack. This prevents germs from building on dirty bowls, plates, and utensils in the sink. Also, the thorough cleaning with hot water in the dishwasher ensures everything gets disinfected.
5. Change pillowcases daily when you or a family member is sick. After you spend the night breathing and sweating onto the pillow, putting a fresh pillowcase every day ensures you're not letting dirty germs build up in the bedroom.
6. Wash your hands, even more often than usual. Handwashing prevents the spread of viruses and while it's essential year-round it's crucial during cold & flu season! With so much frequent washing, I recommend keeping a moisturizing hand lotion next to the soap to avoid dry, chapped hands.
© 2023 Latin Times. All rights reserved. Do not reproduce without permission.