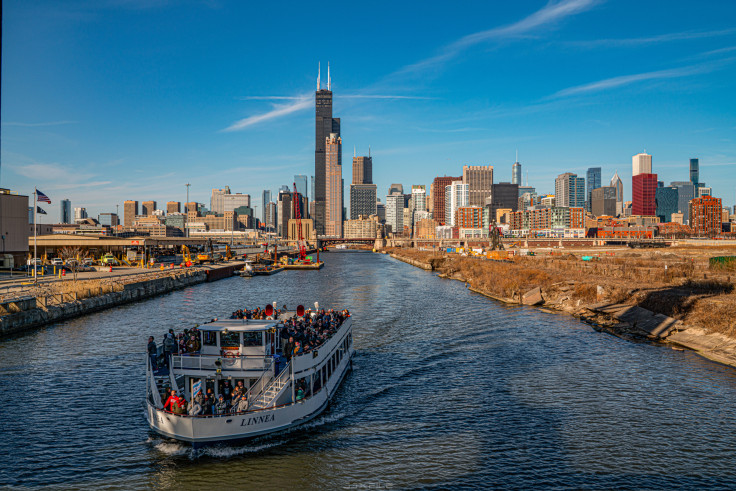 Chicago has taken in over 15,000 migrants and placed the majority in city-operated shelters. With winter coming and the perspective of more migrants arriving, local nonprofits have stepped up to provide aid for them.
These groups are providing services ranging from meals, clothing, and hygiene kits to medical aid and have even helped move migrants into more permanent housing.
When migrants started arriving in large numbers Chicago last year, New Life Centers, a local church and community group in the Little Village neighborhood, launched its New Vecinos program and helped them move into new housing.
"The church helped place, about this time last year, 40 to 50 people into homes, and because of the work we were doing already, it just made sense for us to continue in an official capacity," said Andre Gordillo, director of the New Vecinos program, to Latin Times.
According to Gordillo, New Life Centers has helped move some 4,000 migrants into new housing during the past year.
Although the community group does not source or rent housing for migrants, it does help during the furnishing and moving phase to get them into their new accommodations. New Life Centers has also partnered with other community groups like the Furniture Bank and Cradles to Crayons to supply migrants with clothes and furniture, among other resources.
"It's a big lift, but there's still a lot more [people] waiting in shelters," Gordillo told the Latin Times about the aid the nonprofit provides.
The Kindness Campaign, another Chicago-based nonprofit, has also helped migrants adjust to the new city. According to Block Club Chicago, earlier this month the organization hosted an event to provide CityKey IDs to migrants and other residents.
The CityKey ID is a government-issued ID from the city of Chicago that serves as a photo ID, library card, public transit card and prescription discount card. The card is open to all Chicago residents, regardless of age, insurance, income, or immigration status.
Identification is important for migrants as it provides access to financial services and helps in emergency care situations, according to the Catholic Legal Immigration Network.
Gordillo says that there are a lot of ways for people to get involved and help. He pointed out that many organizations are helping migrants accept donations, one of the ways being through Amazon wishlists, where people can purchase high-need items and have them shipped to the organization.
Another less common way people can help migrants arriving in the city is to provide or pay for services like legal counseling, health checkups or even housing.
"There are lots of different ways people can help; it just depends on their level of commitment," said Gordillo. "I think that the easiest, most practical way to get involved is by donating furniture, clothing or by purchasing new items like underwear."
Since August 2022, the city has incurred a $200 million deficit to provide housing and support services for migrants. Major Brandon Johnson has vowed to continue providing support for migrants and recently introduced a new budget with provisions to continue funding shelters.
© 2023 Latin Times. All rights reserved. Do not reproduce without permission.