Donald Trump misses "helping people", and so he is "very seriously" considering running for President in 2024.
"It's very important that we get the right people. That means in the Senate, that means in the House," Trump told Fox News.
When asked what he misses most about the presidency, Trump said, "I miss the most, helping people."
"That's why I did it. Look, this has been very traumatic. I had a great life, great company, great business, no problems and now all I do is, people go after you. It's vicious, it's horrible but you know what? I loved doing it because I helped people. And I've helped them more than any president."
On the possibility of running for office at the conclusion of Biden's first term, Trump responded, "First of all, it's [in] a long time.
"Look, I've got tremendous numbers ... there is more popularity [for me] now than there was the day before the election, because they see how bad things are at the border. They see what is going on, they see that their guns are gonna be gone ... their taxes are going up. Regulations are going through the roof. Job [losses] are going to go up...
"So, I say this. I am looking at it very seriously. Beyond seriously. From a legal standpoint, I don't want to really talk about it yet. it's a little too soon," he added.
Reacting to it, Trump adviser Jason Miller said, "It's a free country. Folks can do what they want."
"But if President Trump does decide to run in 2024, the nomination will be his if you're paying any attention to public polling of Republican voters," he added. Trump is making plans to increase his visibility, with aides discussing options to hold rallies soon, reported WKYC. "There's a pretty strong demand out there to get President Trump on the road," Miller said.
Meanwhile, the former President has reportedly given his son Donald Trump Jr. an unofficial new role inside the Trump family as he considers the idea of a presidential bid in 2024. According to sources who are close to Trump or involved with his political operation, Trump Jr. has become one of the chief political advisers of the former president, reported CNN.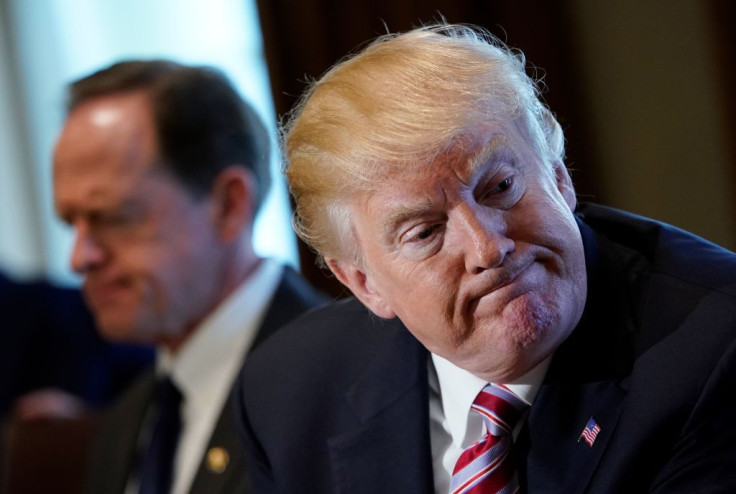 © 2023 Latin Times. All rights reserved. Do not reproduce without permission.