Former President Donald Trump is still pretty much around and keeping tabs on what is going on with the country under the watch of U.S. President Joe Biden. Trump has not exactly held a good relationship with media outlets during his regime and the 74-year-old is taking offense.
Trump blasted the questions thrown at Biden, calling them "softball" questions in President Biden's first press conference. He felt that it was an entirely different kind of world compared to his, pointing out the difference in questioning he experienced when he was still holding office.
"It was like softballs, like you're throwing softballs — and it's just a different world," Trump stated. "Nobody's seen anything like it. It's very sad to watch actually, they're feeding him questions, they're easy questions."
There were only 25 reporters present in Biden's first presser. The US President only took questions based on what was on the cue card. Trump pointed out that he was surprised how Fox News' Peter Doocy was not called by Biden.
But it should be made clear that Trump was not attacking Biden but the media. He felt that the questions were a bit strange and somehow asked differently.
However, Trump did give his take on the ongoing U.S.-Mexico border crisis. He blasted the Biden administration's handling of the matter as outrageous, maintaining that they should still complete the border wall. The 74-year-old also responded to claims that he purposely let children enter the U.S. to starve them to death.
"If young kids were with parents, but a lot of times, they weren't, and we would take care of them, but … what they are doing now is outrageous. And they should finish the wall," Trump explained.
Aside from the large droves of unaccompanied children, Trump also took a swipe at the Biden administration not allowing media into the facilities.
"If you get cameras inside some of those facilities, you'd see children on top of children and you'd see filth," Trump stated.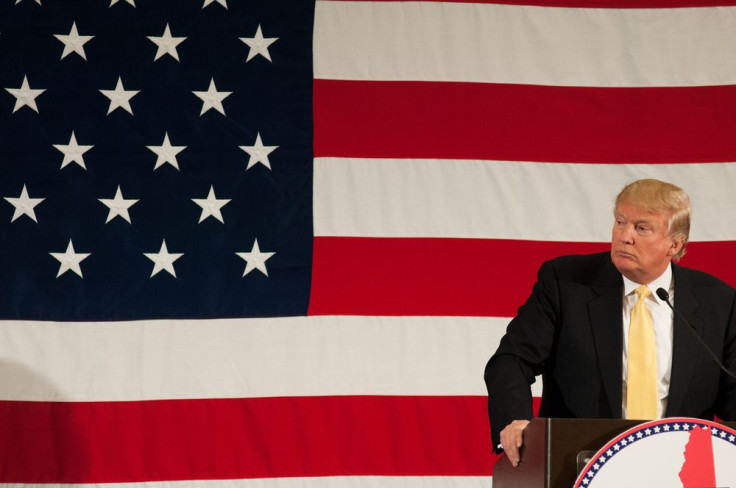 © 2023 Latin Times. All rights reserved. Do not reproduce without permission.