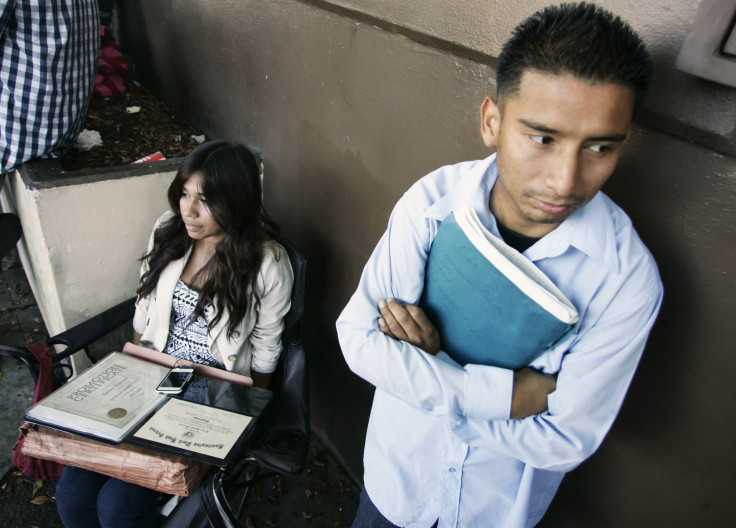 Howard Seidler, 70, was sentenced to serve two to four years in a state penitentiary Wednesday after admitting that he posed as a lawyer and received payments from immigrants in exchange for empty promises to help them stay in the U.S. The conviction of the Brooklyn marks a significant victory in New York State's efforts to combat rampant exploitation of undocumented people seeking to normalized their immigration status. Seidler is the first immigration fraudster to be convicted of immigrant-services fraud under the 2014 Immigrant Assistance Service Enforcement Act, according to the NY Daily News .
The law also established the New York State Office for New Americans, which offers assimilation services like ESL training and job placement assistance. The Office for New Americans also warns immigrants about legal scams. The most well-known form of legal scam in the immigrant community is notario fraud, in which notary publics exploit Latino immigrants due to linguistic differences (in Mexico and Central America, notarios are lawyers, not just people who witness document signings). Seidler's scam was more elaborate -- a façade worthy of an episode of the Breaking Bad spinoff TV show Better Call Saul.
According to a statement from Brooklyn prosecutor Ken Thompson, Seidler printed flyers and business cards with the initials "Esq.," "J.D.," and "PhD." To bolster his illusion, Seidler met with his victims in the law library of the Brooklyn Bar Association, whose wood-paneled walls and red brick exterior exude authority. A sting carried out by an undercover agent revealed that Thompson sometimes provided false documents that may have been useful to undocumented immigrants in the short run, but that he lied about filing legitimate immigration applications with USCIS.
"Howard Seidler is going to an upstate prison because he preyed on some of the most vulnerable members of our society – undocumented immigrants looking for legal help. He falsely claimed to be a lawyer and collected money without doing a thing. We're determined to protect the people of Brooklyn from all types of con artists, including fake lawyers, and encourage every victim to report scams and other crimes, regardless of immigration status," Thompson said.
© 2023 Latin Times. All rights reserved. Do not reproduce without permission.