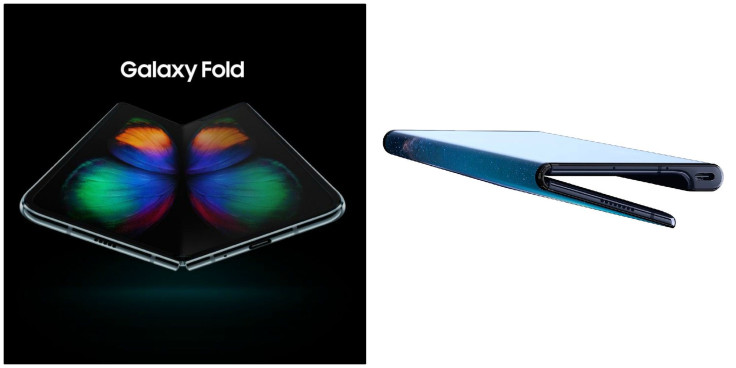 Mind-bogglingly cool- that is what the latest trend of foldable smartphones is all about. And cashing in on the craze are Samsung's Galaxy Fold and Huawei's Mate X, who made 2019 the year the patent smartphone designs underwent a major change- after all a phone screen that bends in half would have been treated as an impossibility half a century ago. And yet here we are.
But the only similarity Huawei Mate X and Samsung Galaxy Fold share is the fact that they have a flexible screen that can bend in half. So, let's deduce which one would be a smart purchase based on their differences:
The way their screens bend
The 7.3-inch plastic screen of Galaxy Fold bends inside, thus opening like a book. Once folded, the outer part of the phone has a glass "cover" with a smaller display of 4.6 inches.
On the other hand, Mate X has an 8-inch plastic display which wraps around the outside of the device, giving you a much bigger display compared to that of Samsung's. When you close the phone, you have a 6.6-inch front screen and a rear screen of 6.38 inches too, allowing you more flexibility.
But the fact that the screen is exposed like this means it has no protection to elements like scratches, nicks, and other damaging factors.
The apps section where Galaxy Fold takes the biggest slice of the cake
Owing to concerns over Huawei's alleged alliance with the Chinese Government, it has been banned from doing business with any US company and that includes software and hardware suppliers as well. So, Mate X won't be providing you with Google play or any Android-related services.
And as we know, Samsung's foldable phone runs Android 9, so there is no worry regarding you missing out on any of your favourite apps or services.
The ever-present screen crease- the curse of foldable phones
While the crease on the screen, once it is unfolded, is pretty unavoidable, Galaxy Fold's crease is rather visible to the naked eye. But when you compare Mate X's slack screen to it, you will find that the screen looks far less creased.
To be or "notch" to be
Samsung's foldable device has one big, unattractive, thumb-size notch on its display and has two front-facing camera lenses and some sensors. But Huawei has placed its cameras and sensors along a strip on the back. The "wing" shaped curve they make even serves as a handhold! S
Camera- the race of who has more or who has better?
Galaxy Fold has six cameras: three on the back, two on the front and one on the cover. But too much of a thing isn't always a good thing, for example, it has a secondary 10-megapixel selfie camera compared to the main 40-megapixel camera in Mate X. In fact, Mate X's screen serves as a view-finder for selfies, even when it is folded.
© 2023 Latin Times. All rights reserved. Do not reproduce without permission.