A clip of white corellas collecting in huge numbers on top of houses and over lawns in a suburb town close to Sydney, Australia, is trending on TikTok. The birds, identified as a form of cockatoo known as corellas, are reportedly from the New South Wales Shoalhaven region in Australia.
Some of the residents called it a "Hitchcockian" scene where thousands of corellas descended upon their roofs and drives. The footage shows the birds shrieking in the town of Nowra. Viewers said the scene resembled the crow attack scene in Alfred Hitchcock's movie "The Birds," reported Daily Star.
Drawing similarities with a popular Harry Potter scene, one said, "I'm just waiting for a letter from Hogwarts."
Professor David Phalen, an expert in wildlife health and conservation at Sydney University, said that the birds would find a place to eat before flying off to their next destination. "They're basically nomadic. They just go looking for food, and when they find something they like, they all descend on it," he said. "They eat it all up and then they move to someplace else. It's pretty normal behavior."
After watching the footage, the expert said, "I don't know if it's after the rain or what, but there are grubs or something in those yards that they're really attracted to."
In another freaky bird incident, a Torrance family warned people after hundreds of birds entered their house earlier this month. Kerri, the woman who lives in the house with her husband and child, said that the bird invasion began April 21 and went on for a few days. A video she shared shows the flock of birds flying above the family's chimney before many begin entering inside.
"We lost count after 800," Kerri told KTLA. She said that the Carson sheriff's station made her family connect with county animal control officials, who told them to keep their doors open. But the birds didn't leave.
"They acted like they wanted to get out, but they wasn't going nowhere," said Patrick Belleville, a relative who came over to help. "They were just flying around, just everywhere, every room in the house, every bathroom." Belleville said that he wore his hood and mask on to protect himself. "They were just beaming off my head," he said.
As there was no change in the situation at home, Kerri, her husband and their baby stayed in a hotel overnight while Belleville tried to evict the birds.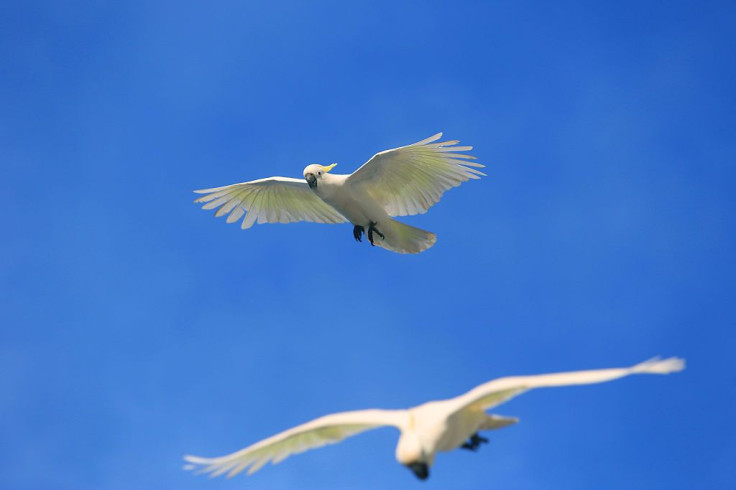 © 2023 Latin Times. All rights reserved. Do not reproduce without permission.