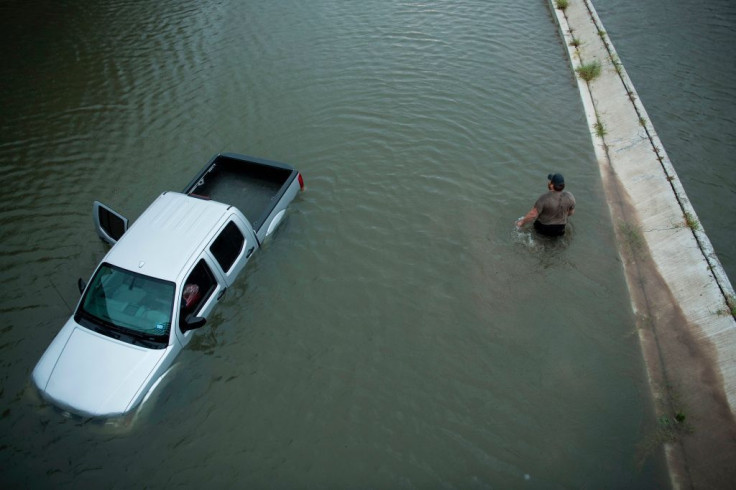 According to the meteorology report, Hurricane Harvey left behind 9 billion gallons of rain in two days. As a result of the devastating floods in Houston, a Hispanic family drowned, when the car they were in was driven by the current, according to Texas' local press.
Among the victims are four children under 17 years of age, and their great-grandparents. According to KHOU 11 News, the deceased are Manuel Saldivar, 84, Belia, 81, Daisy Saldivar, 6, Xavier Saldivar, 8, and Devy Saldivar, 16. The news portal also reported that the driver of the vehicle, the children's great uncle, apparently escaped the car and grabbed a branch, the man told the children to try to escape through the back door, but the minors didn't make it.
So far there are a total of at least 16 confirmed deaths; 1 in Guyana, and 15 in the United States, following Hurricane Harvey. Houston police chief, Art Acevedo, told the AP news agency that he has no information on the KHOU report, but there is a considerable concern about the number of bodies that rescuers are likely to find due to the devastating floods caused by the storm. The first death from Harvey was confirmed in Aransas County. The victim died in a fire at a home during the hurricane.
According to AP, Harvey is expected to produce 10 to 20 additional inches (25 to 51 centimeters) of rain over the upper Texas coast and southwestern Louisiana through Tuesday, August 29. The Houston metro area covers about 10,000 square miles, an area slightly bigger than New Jersey. It's crisscrossed by about 1,700 miles of channels, creeks and bayous that drain into the Gulf of Mexico, about 50 miles to the southeast from downtown.
Univision Noticias informed that Edmond Russo, a deputy district engineer for the Army Corps of Engineers, said the storm is generating an amount of rain that would normally be seen only once in more than 500 hundred or even 1,000 years.
The impact of Harvey is also already being felt in Lake Charles, southwestern Louisiana, where emergency crews have been rescuing residents from their flooded homes after steady overnight rainfall.
As an active tropical cyclone that is causing unprecedented and catastrophic flooding in southeastern Texas, Hurricane Harvey is the first major hurricane to make landfall in the United States since Wilma in 2005. Harvey is also the first hurricane to hit the state of Texas since Ike in 2008, and the strongest to hit the state since Carla in 1961.
Throughout Texas, more than 300,000 people were left without electricity and billions of dollars of property damage was sustained. According to CNBC, JPMorgan estimates the economic losses range anywhere from $10 billion to $40 billion, with some predictions up to $60 billion.
President Donald Trump remained in contact with Texas Governor Greg Abbott and Louisiana Governor John Bel Edwards, and has also announced plans to visit flood zones on August 29.
© 2023 Latin Times. All rights reserved. Do not reproduce without permission.