The shocking death of 30-year-old musician PnB Rock in South Los Angeles on Monday may have been caused by an ill-timed Instagram post from his girlfriend, giving their location away to robbers who ended up shooting the artist over his jewelry.
Rock, whose real name was Rakim Allen, was in a Roscoe's House of Chicken & Waffles restaurant in South Los Angeles with his girlfriend when they were held up by individuals who wanted Allen's jewelry and valuables, and shot him when he refused to give them up, according to the Los Angeles Times.
"He shot the victim and ran out the side door to a getaway car and then fled the parking lot," Police Capt. Kelly Muniz said regarding the case.
Local officials have confirmed that a now-deleted post on social media from Rock's girlfriend, who geotagged their location at the Roscoe's at the time, may have been the reason for the rapper's untimely demise, the Daily Beast reported.
"With his family—with his girlfriend or some kind of friend of his—and as they're there, enjoying a simple meal, he's brutally attacked by an individual who apparently [came] to the location after a social media posting," Los Angeles Police Chief Michel Moore said.
As the rap community finds itself mourning PnB Rock's death, many individuals–including some of Rock's peers and fellow rappers–have pushed towards leaving hateful comments on Allen's girlfriend's personal and business Instagram out of anger for inadvertently causing his death.
"There's no way we as rappers or our loved ones are still posting locations to our whereabouts. To show waffles & some fried chicken?" Nicki Minaj, a prominent rapper, said.
Another prominent figure in the rap industry, Kodak Black, claimed that he was able to speak to Rock on Sunday night before he was shot, and that Allen's girlfriend "might as well kill herself" for causing Rock's death.
Roscoe's issued a statement mourning the killing of Rock and reassuring its customers of the safety of their restaurants shortly after his death.
"His passing represents an enormous loss to each and every one of us. Our most heartfelt condolences, thoughts, and prayers go to the Allen family at this difficult time. The safety of our employees and guests are our utmost priority. We have and will continue to keep our place of business as safe as possible," they said.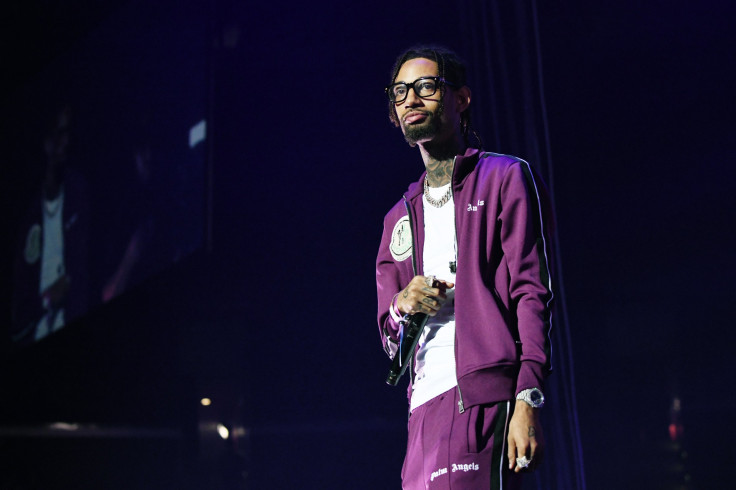 © 2023 Latin Times. All rights reserved. Do not reproduce without permission.