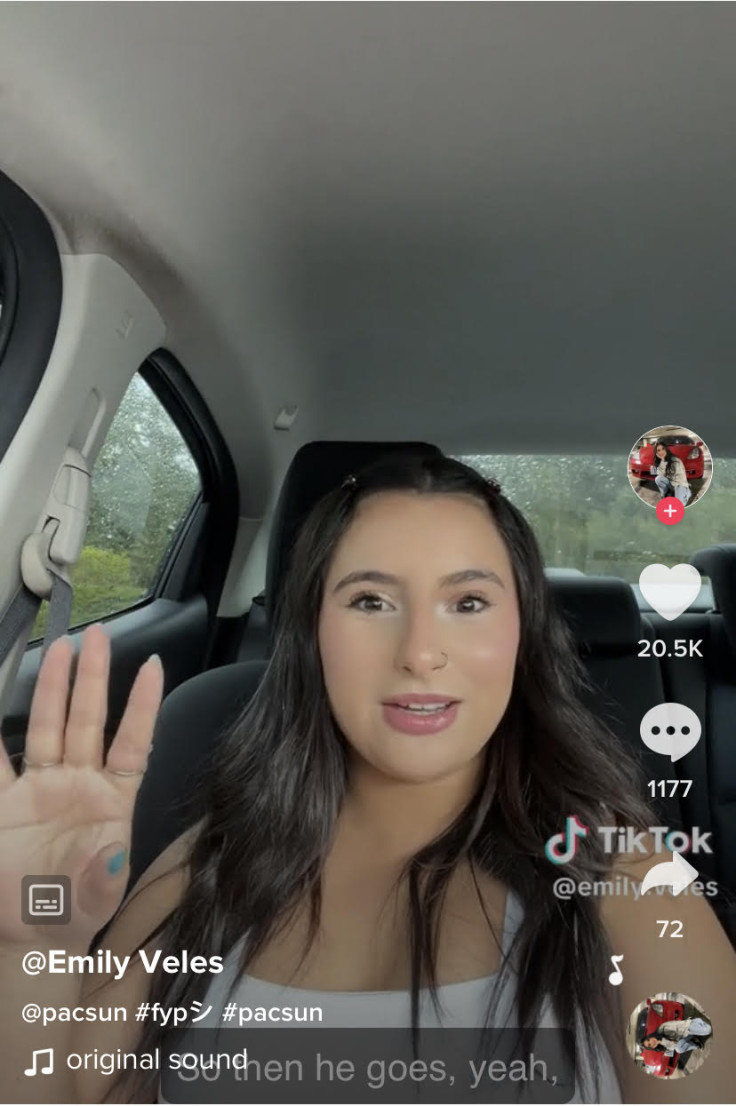 A Hispanic Tik Tok user shared her bizarre experience at PacSun while trying to exchange some clothes she bought online. The video went viral, with over 800,000 views since it was posted last week.
Does this mean gift cards for bad customer service?
In the video, TikToker Emily Veles, who goes by @emily.veles, shares her experience of trying to exchange some bathing suits she bought online at PacSun. When she went to the store to exchange them, she reported that the manager and a worker were both rude and helpful.
What a 'bizarre' experience!
Veles said in her video that the PacSun manager, who initially refused to exchange the swimsuits, allegedly made Veles go behind the counter to enter her information and gift card number herself.
"I should have stood up for myself, but in my head, I'm thinking, 'I'm the customer, why can't you not type in these numbers for me? You're not doing anything,'" she said in the video.
The situation became worse once the computer crashed.
"Oh yeah, that happens," the PacSun manager reportedly said before giving Veles instructions on how the fix it.
The TikToker claims she managed to fix the computer and re-enter all her information, finally going back to the front of the store counter, only for the manager to tell her she still needed to pay $12 even though he had initially told her shipping was free. When Veles' boyfriend offered to pay the difference, the manager reportedly requested that Veles once again come behind the counter to enter her credit card number into the system manually, instead of using the chip reader.
"I looked at him and this was when I snapped, I just looked at him and I said 'You know what? Forget it, I'm done. No,' and I took the stuff and I picked up the gift card and the receipt and I left" the TikToker said in the second part of her two-part TikTok story that went viral.
"Not to be a Karen but I'm calling corporate," she said in the video before ending it.
Do you think she deserves gift cards for this bizarre experience?
© 2023 Latin Times. All rights reserved. Do not reproduce without permission.