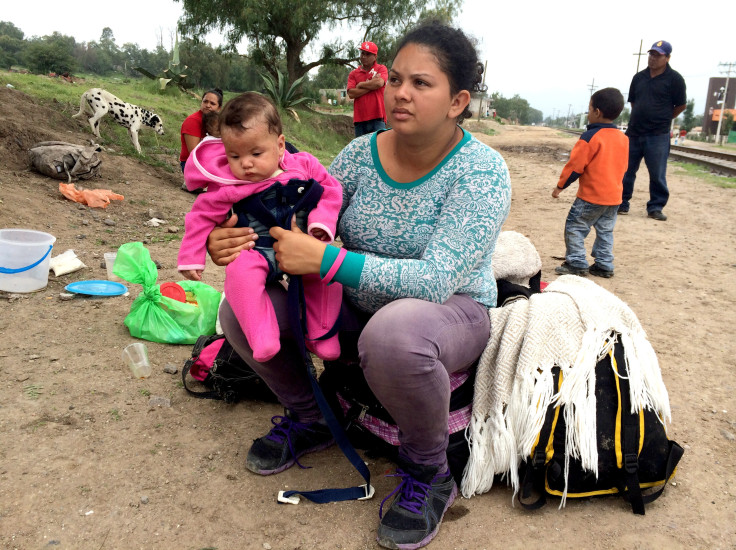 From Venezuela to Tamaulipas to be able to cross into the United States, just as thousands of migrants try to cross this border every day, Naír Farías is one of the many people who is waiting her turn to cross.
She points out that she was deported from the United States to Villahermosa and a couple of days ago she arrived in Matamoros on the Tamaulipas border. While waiting for her appointment to be made so she can legally cross, she had to start a water business to cover her expenses.
"I had been deported from the United States to Villahermosa and four days ago I arrived here again and then, well, I had to set up the post to wait for the appointment."
Even with the high temperatures due to the heat wave that crosses the state of Tamaulipas, migrants mitigate the heat to their possibilities and Naír takes advantage of the situation to sell water, she assures that her sales are at night because during the day the other vendors offer Bolis (flavored ice cream), referring to the fact that people prefer to cool off with the product.
During her stay at the Tamaulipas border, she seeks a way to cope with the high temperatures that reach up to a sensation of 122 degrees Fahrenheit.
"The tent is quite hot, horrible. It is unbearable but, what else is done? We have to hold on a little longer until we get the date."
The woman points out that she has to bathe more than three times a day to be able to withstand the high temperatures that overwhelm her. All this, to be able to wait for her visa and follow the American dream.
© 2023 Latin Times. All rights reserved. Do not reproduce without permission.