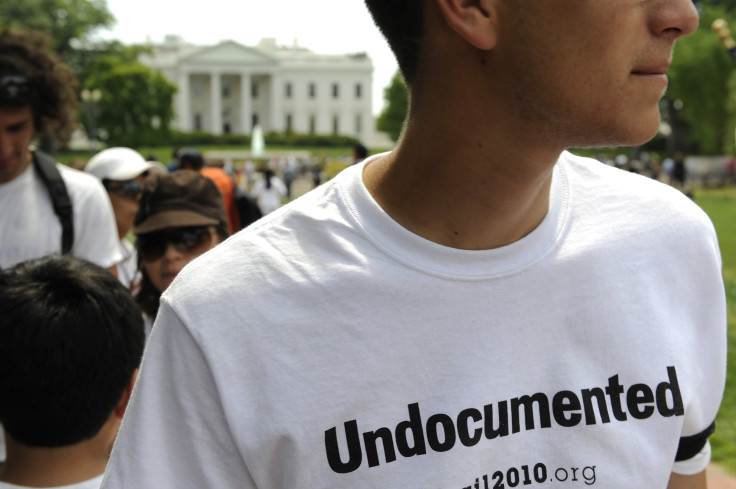 The District of Columbia City Council approved a bill on Tuesday which grants access to a special kind of driver's license for undocumented immigrants who are residents of the city. The bill, which is set to go into effect in May, puts D.C. in league with some 13 states which allow undocumented immigrants to obtain licenses -- a list which grew most recently to include California, which also passed a host of other laws expanding rights for the undocumented. Immigrant advocates hailed the news as a significant but qualified victory, saying that the bill's creation of a separate type of license for undocumented immigrants could lead to discrimination against them.
Salvador Sarmiento, an advocate with the National Day Labor Organizing Network, said in a written statement that the bill was a "significant step toward restoring access to basic services and reducing the threat of deportation" and one which made "our streets safer and our communities more secure". But he added that extra marking which distinguishes the new IDs from those given to citizens and which can be used for a range of identification purposes beyond driving "singles out DC's undocumented residents and opens up potential discrimination and targeting, especially outside the district."
The Washington Post writes that the D.C. council had originally approved a version of the bill without the extra marking -- which reads "not valid for official federal purposes" -- earlier this year before it was revised to include it. That move reportedly happened under pressure from the Department of Homeland Security, which will soon begin enforcing the Real ID Act -- an eight-year-old law which requires localities to check the lawful status of applicants for driver's licenses and other forms of ID.
Even so, some immigrant-advocate groups struck a more enthusiastic note. "We applaud the Council for allowing aspiring Americans to legally and safely drive their kids to school, buy groceries, go to church and to the doctor," Jaime Contreras, vice president for the Service Employees International Union's regional chapter, told the Huffington Post. "It's a shame that federal law presents an obstacle to allowing undocumented immigrants to have the same driver's license as everyone else, but tens of thousands of D.C. residents now have the opportunity to lead more productive lives."
Maryland rolled out its new licenses for undocumented immigrants on Monday. The list of states which allow undocumented immigrants to receive driver's licenses now includes Connecticut, Maryland, Utah, California, North Carolina, Illinois, Oregon, Colorado, Rhode Island, Nevada, Washington State, New Mexico and Vermont.
RELATED: California Gives Undocumented Immigrants Right To Obtain Driver's Licenses
© 2023 Latin Times. All rights reserved. Do not reproduce without permission.