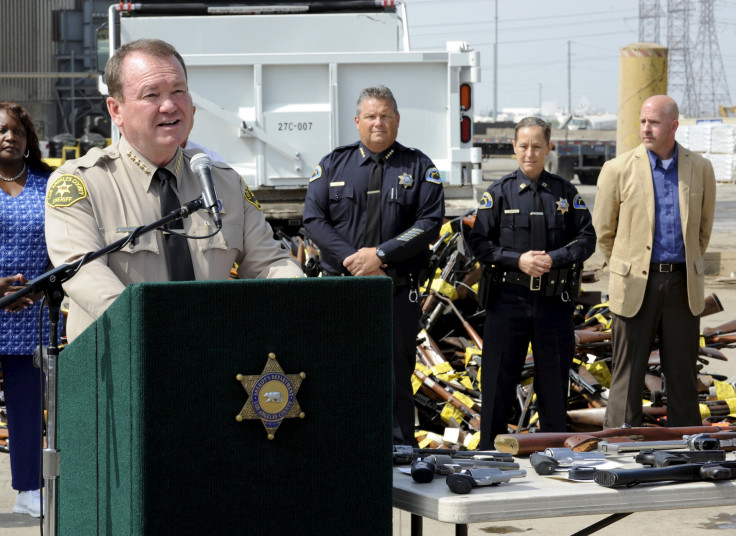 Los Angeles -- County jails will collaborate Immigration and Customs Enforcement to facilitate deportation of some immigrants, the L.A. Times reports . Los Angeles County Sheriff Jim McDonnell made the policy public on Tuesday, adding to the ongoing debate about the role of local police enforcement in enforcing federal immigration law and so-called " sanctuary cities ."
Under the changes, local officials will collaborate with ICE agents to identify immigrants suspected to be in the U.S. illegally, honoring detainer notifications and allowing interviews of inmates convicted of serious crimes not protected by the 2013 California Trust Act, according to the AP .
The changes follow the highly publicized death of Kathryn Steinle, a San Francisco woman who was shot and killed allegedly at the hands of an immigrant in the country illegally who also a multiple-time felon, making him a priority for deportation.
The immigrant who allegedly shot Steinley had been deported five times, was not reported to ICE, partially because of a so-called "sanctuary city" or non-cooperation policy in that county. The resulting controversy fueled federal proposals to punish localities that don't cooperate with ICE.
The 2013 California Trust Act was a response to perceived overzealous ICE enforcement, the opposite problem raised by the Steinle case. It followed the failure of a comprehensive reform bill in Washington. Specifically, the act curbed local participation in ICE's Secure Communities Program, which was later replaced by a scaled-down version of the initiative, PEP.
Among other measures, the California Trust Act shielded witnesses and less serious criminals from deportation, in an effort to increase public safety by cultivating trust between immigrant and police. But it created exemptions for criminals convicted of more serious crimes.
L.A. County officials participate in PEP, the ICE cooperation program that many immigration advocates opposed.
Immigration advocate Pablo Alvarado, director of the National Day Laborer Organizing Network in Los Angeles,told Kate Linthicum of the Times that the new policy appeared to motivated by the Steinle case, and would open the door for racial profiling and mistrust.
"It appears the 'Trump Effect' is now having an impact on Los Angeles County policy," said, who said the new policy "appears politically motivated and impacted by sensationalized tragedy."
The Sheriff's office has reiterated its commitment to key "sanctuary city" policies, including not inquiring about immigration status during interrogations and witness testimony and not arresting residents solely on immigration-related charges. It also says that it consulted with some pro-immigrant groups.
"The Department will implement a system for notifying inmates when an ICE detainer is issued. In addition to the notification, inmates will be advised of their opportunity to consult legal counsel," McDonnell said in a statement.
© 2023 Latin Times. All rights reserved. Do not reproduce without permission.