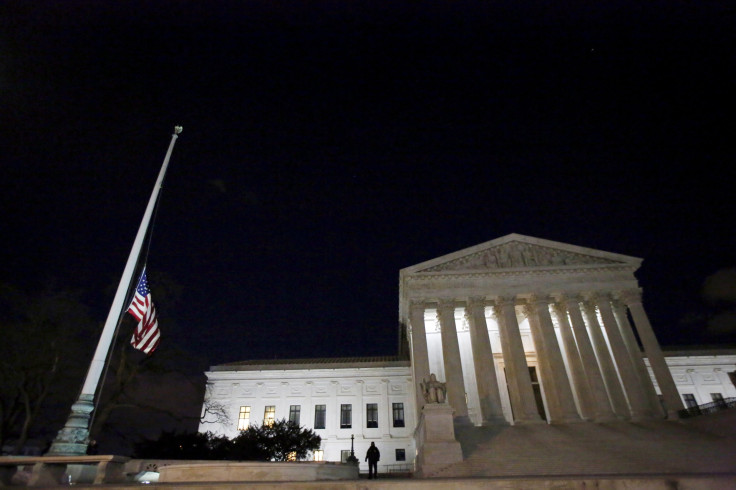 U.S. Supreme Court Justice Antonin Scalia's recent death of has sent the political and legal worlds into a tailspin. The future of immigration reform and the execution of Barack Obama's immigration policies are on the front lines of this confusion. How will Scalia's death affect the outcome of the immigration case that the Supreme Court has scheduled to rule on in June? No one seems to agree, if only because we didn't have a good idea how the court was going to rule on the case, which concerns Obama's DAPA and DACA programs, in the first place.
Scalia, the court's first Italian-American Supreme Court Justice, was unsympathetic to immigration advocates trying to bar states from enacting their own immigration enforcement laws in 2012. He likely would have supported Texas and its coalition of 26 Republican governors who have won a freeze of Obama's plan to offer around 4 million immigrants in the country illegally temporary permission to work in the U.S. without fear of deportation.
In a 4-4 tie, the current court would allow the existing decision (freezing Obama's program) to stand. Legal scholars both supportive and opposed to Obama's immigration policies say that Scalia's absence won't make a difference. If the court is locked in a 4-4 vote, immigrants and their families lose. That's why conservative legal pundits are hoping that the surviving justices vote along their traditional conservative/progressive lines. But conservative judges have supported pro-immigrant rulings recently. Chief Justice John Roberts, a conservative, sided with the majority in the 2012 SB 1070 case -- the one that provoked Scalia's unsympathetic opinion in the minority.
Therefore, Scalia's absence won't have a big affect on the immigration case, at least in the short term. But it could matter in the long term. Both Democratic presidential candidates have pledged to continue and expand Obama's executive actions on immigration. A 5-4 loss would have shut down the possibility of them fulfilling their pledge.
However in a 4-4 tie, the lower court decision (against Obama's policies) would not set precedent. As SCOTUS blog puts it, ties lead to "reargument, not affirmation." That means that the case could be retried in the future, but a justice that they pick. In other words: Scalia's death doesn't matter to immigration for now, but it could help Democrats if the vote is along party lines and they win the 2016 election.
Republicans and Democrats are already battling over the confirmation of a replacement, and there isn't even a nominee yet. The battle over a nominee is not likely to focus on immigration. A nominee's views on abortion, gun rights, LGBT rights and other issues are usually more scrutinized. Presidential candidates have pledged to make those the litmus tests for their nomination.
© 2023 Latin Times. All rights reserved. Do not reproduce without permission.