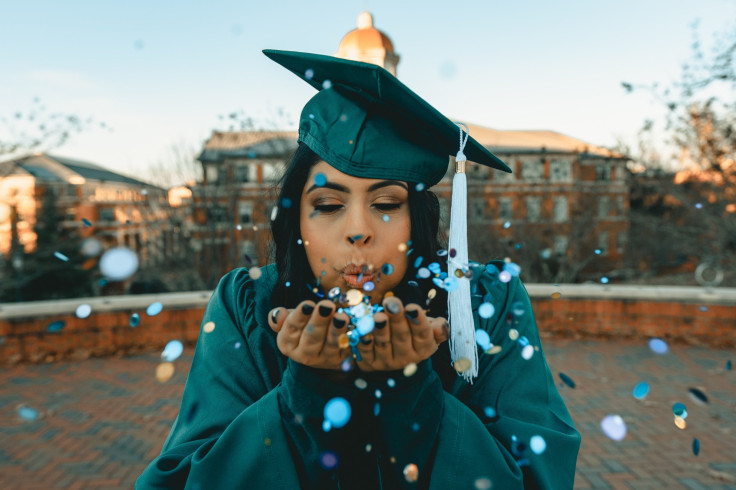 Her Campus, the leading media brand for college women and award-winning college marketing firm, will be celebrating the class of 2020 in many ways.
Starting with the #ImStillGraduating campaign, the media company will be hosting a virtual live graduation on May 15th. The Livestream event will have talent participants including Eva Longoria, Austin Mahone, Jesse McCartney, Tamron Hall, Billie Jean King, Andrew Yang, Saweetie, Margaret Cho, Radhika Jones, Nico Tortorella, Brooke Baldwin, John Kasich, Jaime King, and Kenneth Cole.
Through the #ImStillGraduating initiative, Her Campus has teamed up with Aussie Hair Care, First Aid Beauty and Sallie Mae to support the Class of 2020 during this difficult time through different activations including a generation Z business plan competition, loan support program and a future funded service to provide necessary funds for select students to take their next step in life.
First Aid Beauty is sponsoring #ImStillGraduating as part of their FAB Aid program, a new student debt relief initiative where First Aid Beauty is committing $1Million to pay back student loans.
Applicants from the Class of 2018, 2019, and 2020 can fill out an application and submit a video sharing their student loan story to be considered. A percentage of sales from their special edition Ultra Repair Cream will also go toward FAB Aid.
Another amazing company partnering with Her Campus is Aussie Hair Care. The international cosmetics brand is going to support the Class of 2020 with the Aussie Business Plan Competition to help launch 20 Gen Z's businesses in 2020. Winners of the competition will receive monetary support, mentorship, and a chance to participate in a P&G, Her Campus business pitch night.
Sallie Mae is the official loan lender of #ImStillGraduating and will be launching its Funded Future contest. Sallie Mae's Funded Futures Competition is designed to help recent graduates get the funds they need to take their next step in life. They can use the money however they desire to help them accomplish great things, make a difference, jumpstart their business or set themselves up for success. There will be 4 winners based on their applications, each receiving $25K to "fund their future".
Sallie Mae will be announcing the winners during the live Graduation ceremony.
To apply for the Funded Future contest, please visit here.
Active Minds will also be supporting the Class of 2020, as a way to recognize the toll this pandemic has taken on college students' mental health. Coinciding with Mental Health Awareness Month, Her Campus and I'm Still Graduating have partnered with the leading nonprofit organization impacting young adult mental health with a presence on over 800 campuses nationwide, to amplify Active Minds' 'Here For You' campaign.
The push is driving attendees to post a custom sticker on their social media platforms as a show of accessibility, solidarity, and support for those who are struggling with mental health.
© 2023 Latin Times. All rights reserved. Do not reproduce without permission.