The border dispute between India and China in the Ladakh region is intensifying with each passing day, indicating that the strategic talks between the two Asian superpowers seem to fail to some extent.
In a recent development, China claimed on Tuesday, September 8, that the Indian troops illegally crossed the disputed border with China and also fired "provocative" warning shots at the Chinese troops patrolling the region.
The Chinese military further said that as a result of the provocative firing, it was "forced to take countermeasures." Although they did not reveal what these measures were and since it is a sensitive issue and the situation continues to remain tense, the information has not been released by either of the sides.
The Chinese state media quoted senior colonel Zhang Shuili, a spokesperson of the People's Liberation Army (PLA) that India "illegally crossed the Line of Actual Control (LAC) into the Shenpao mountain region near the south bank of Pangong Tso Lake."
India, on the other hand, has refuted claims that it fired any shots. It accused the Chinese military of "firing in the air" during the face-off in the Ladakh region. The Indian sources said that the Chinese military did so to intimidate its troops.
"At no stage has the Indian army transgressed across the Line of Actual Control (LAC) or resorted to using of any aggressive means, including firing," said the official statement released by the Indian military.
In 1996, an agreement was signed between India and China that bars both the countries from using guns and explosives from the Line of Actual Control (LAC), which is the disputed border between the two countries. However, several skirmishes have taken place in the area.
If shots were indeed fired, this would be the first instance in the last 45 years.
The tension between India and China has only escalated after the deadly skirmish that took place earlier this year on June 20. Both sides have lost soldiers, who fought hand-on-hand without any weapons and the skirmish took place in the Galwan valley.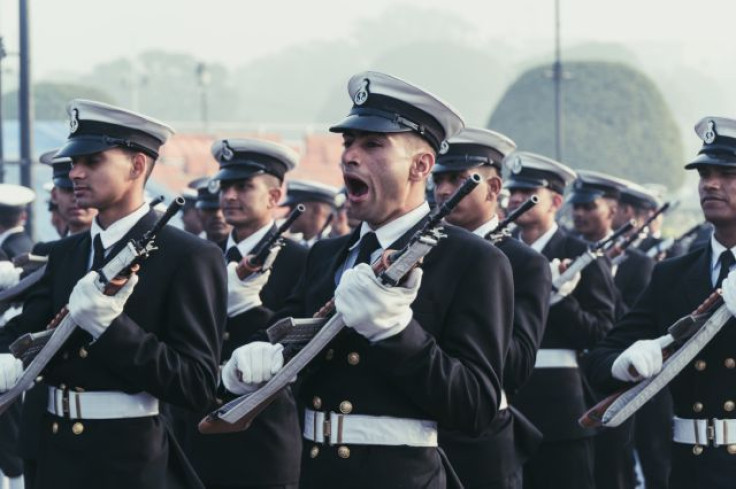 © 2023 Latin Times. All rights reserved. Do not reproduce without permission.