India has been trying to take control of its COVID-19 situation and the last thing they need is to deal with another unusual or rare kind of disease. It appears that things are worsening in the country with reports that India is now also dealing with a rare disease called "Black Fungus."
Also known as "Mucormycosis," the said disease is a rare but deadly infection. Roughly 300 people have been identified as having the disease, forcing the health ministry to issue new guidelines on how to properly deal with it.
According to Professor Peter Collignon who is part of the World Health Organization's expert committee on antibiotic resistance and infectious diseases via the Guardian, Mucormycosis "is a serious disease that carries a high mortality. Patients afflicted with it need to undergo surgery and take lots of drugs to prevent it from getting worse.
Mucormycosis stems from a group of molds called mucormycetes that live inside soil and on plants. Referred to as muccormycetes, they can be found in the United States and are commonly picked up in hospitals by transplant patients. The mold can stick on hospital gowns or sheets. They can also make their way through ventilation systems. The molds are also found at ground-moving construction sites.
"They're a family of fungus that gets into your sinuses and deposit there, and they can get into the air spaces in your head," Collignon said. "And when your immune system can't keep them under control they invade the base of your brain where it becomes a real problem, and really very serious."
Some people in India have been placed on high amounts of steroids to address inflammation. And while they help reduce inflammation, steroids also weaken a body's immune system. This allows molds to enter one's body.
Surgery is normally required to remove the source as explained by Collignon. But the problem is that the normal source area that the disease hits is the brain. As a result of this new health threat, the Indian Council for Medical research is advising locals to wear closed-toed shoes, long-sleeved shirts and long pants.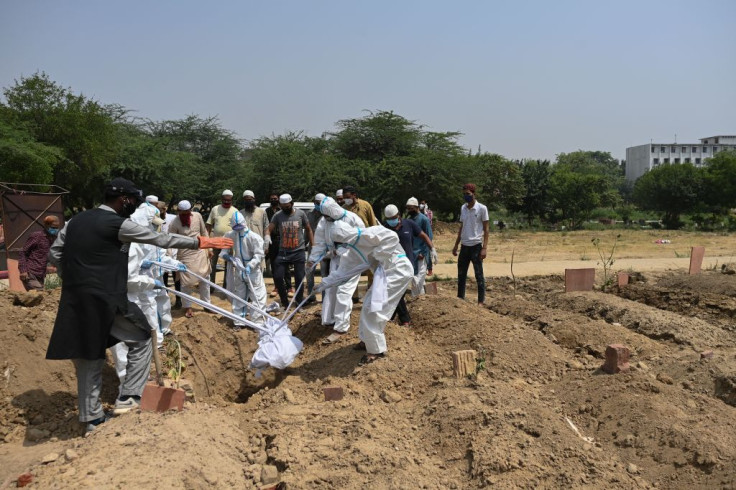 © 2023 Latin Times. All rights reserved. Do not reproduce without permission.