People in love have their way of trying to forget about an old flame. But the bottom line that it is not easy. Men and women will do anything to try and move on but this story about a teenager who had a tattoo of his former girlfriend overwritten most unusually.
Probably considering his former as the woman he would want to spend the rest of his life with, such did not turn out. Having tattooed her name across his right chest, the teenager would have to live with the fact that it would be embedded on his body for the rest of his life.
However, there are ways to take it out. But rather than do so, the Vietnamese teen resorted to something different. Aware that the scars would remain, he instead had another tattoo made, this time in the form of a coffin. In a nutshell, it was technically burying and forgetting about a chapter in his life.
Based on the photos share of the original tattoo, both were together for about 15 years. Having been together that long, it was a hard pill for the teen to get over. He admits that he remains in pain but hopes that he can move on and get back to normal life.
"After calming down for a period of time, I went to the tattoo shop I had visited before and got another tattoo. A coffin pattern was tattooed in the place of her name and I'm hoping to forget her soon and start a new life," the unnamed teen said.
And it appears having a coffin tattoo is becoming a trend. There was another unnamed guy who did the same thing, covering the name of his former lover and at the same spot. Most know that pain is involved when having a tattoo so it will be interesting if having that "coffin" on one's former fling will help ease their torment.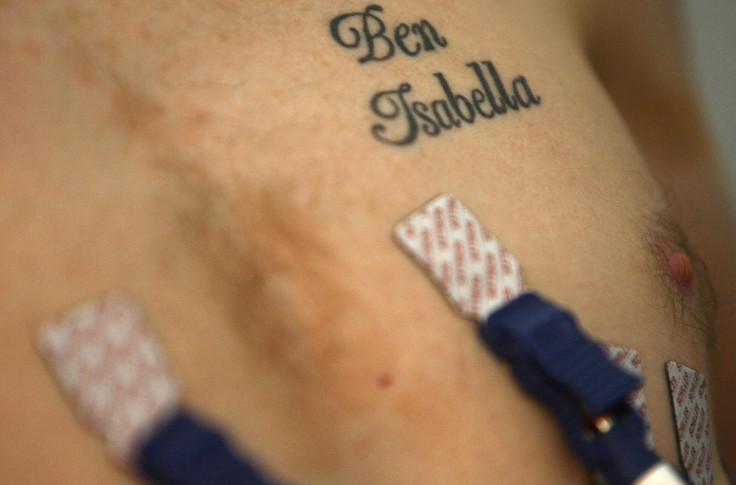 © 2023 Latin Times. All rights reserved. Do not reproduce without permission.