There remains no official word on what to expect for "God of War: Ragnarok," the highly anticipated sequel to the 2018 original "God of War." Most still recall the original game very well and now most are left to speculate on what to expect once Sony Interactive Entertainment has up its sleeve.
As far as the plot for "God of War: Ragnarok" is concerned, most are left in the dark to figure out what will happen. For some, it may be best to take a closer look at the post-credits scene and come up with their respective theories. For those who may have not seen that a video of that can be seen below.
In that scene, Kratos and Atreus arrive home and fall asleep. However, the scene suddenly makes a jump to the future with both being awakened by a terrible storm. When Kratos and Atreus step outside their home, they see a hooded figure. When he pulls back his cloak, Mjolnir is shown. At this point, it turns out that the scene was a dream. But for Arteus, it was more of a premonition.
Given that cut, "God of War: Ragnarok" fans are suggesting that the scene for the sequel is likely to set. But a battle between Kratos and Thor looms in what could be a brutal fight, probably similar to the one involving Baldur in the previous installment.
If Thor wins the clash, it would likely see Kratos getting depowered at some point. "God of War" was reserved with the gods it featured but this could all change on "God of War: Ragnarok."
Further, Kratos does not need to kill Thor right from the onset. However, there is a possibility that Sony Santa Monica wants to mirror the death of Poseidon from the start of "God of War 3." The possibilities are endless on what to expect for "God of War: Ragnarok." All these should be taken with a grain of salt for now until Sony officially spills what to expect from the next installment of the action-adventure video game.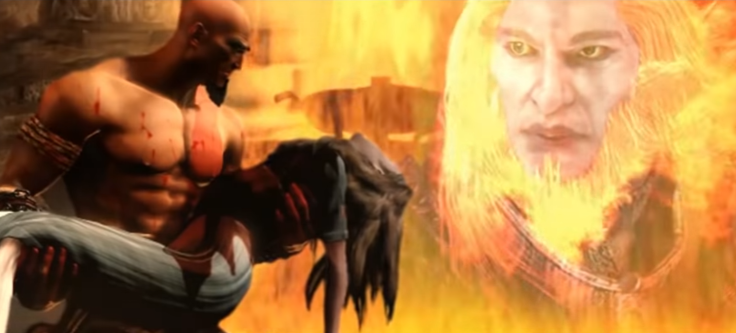 © 2023 Latin Times. All rights reserved. Do not reproduce without permission.