An Indian man reportedly killed himself after his lover and her brother coerced him to eat beef in Surat, Gujarat, India.
The remains of 27-year-old Rohit Pratap Singh were found in his home in Patel Nagar of Udhna, Surat on June 27 after he allegedly hung himself. Before taking his own life, Rohit posted a suicide note on his Facebook page alleging that he decided to kill himself because his girlfriend, Sonam Ali, and her brother, Akhtar Ali, had forced him to eat beef against his will, India Today reported.
Rohit and Sonam worked together in Surat and reportedly quickly fell in love and wanted to get married after meeting each other. However, Rohit's family, who belonged to the Hindu community, were against their relationship as Sonam was a Muslim and belonged to a different religion.
Rohit was reportedly warned by his family that they would ask him to leave their home if he wanted to marry Sonam. This spurred Rohit to go against their wishes and started living with Sonam. While living with his girlfriend for the past year, Rohit ceased contact with his family.
According to the initial complaint filed by Sonam, who discovered her boyfriend's body, Rohit was found hanging from a ceiling fan with a dupatta, a shawl traditionally worn by women in India, around his neck. After a preliminary investigation, the local authorities initially registered a case of accidental death in connection with the incident.
However, a relative, who was on Rohit's Facebook friendslist recently noticed the note that the deceased had posted on his page on the day he killed himself. In the post, Rohit claimed that he was coerced by Sonam and her brother to consume beef and that they threatened to kill him if he refused to do so. He added that he was ending his life due to the torture he was facing. However, Rohit did not elaborate on how he was being tortured, News18 reported.
Following this, Rohit's relatives informed his mother, Veena Devi, about her son's death. The matriarch subsequently filed a complaint with the local authorities. The police have registered a case against Sonam and her brother Akhtar on the basis of the suicide note and have launched an investigation.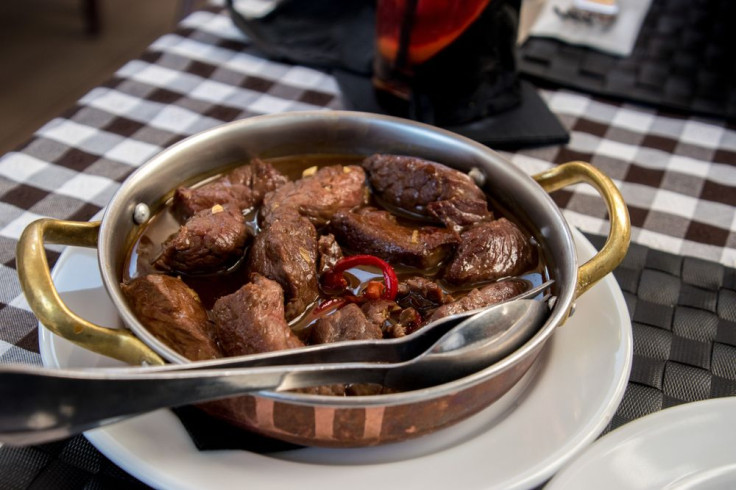 © 2023 Latin Times. All rights reserved. Do not reproduce without permission.