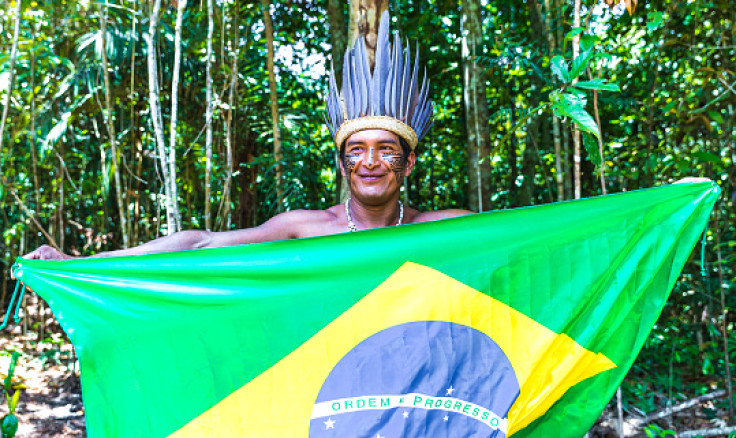 The Joe Biden administration's migrant-related policies have come under fire from several human rights groups, who are concerned about the impact the guidelines would have on people seeking asylum, especially Indigenous migrants.
The demand for asylum is on the rise as several Indigenous groups face displacement due to climate change and violence from various entities.
The Indigenous people also face difficulties such as language barriers, discrimination and violence, as they make their way to the U.S. However, according to several immigrants, these hurdles are more or less unacknowledged, reported Al Jazeera.
Geronimo Ramirez, a Maya-Ixil community organizer who lives in the U.S., said they don't migrate for a good life, but are forced to leave. The International Mayan League worker added parents "send their children on this journey to save their lives."
However, he said, the Indigenous people have been "invisible," as on several immigration statistics, they are characterized as "Latino or Hispanic."
"Our identity has been assassinated," Ramirez added.
In February, the Biden administration had released a new rule, which largely barred migrants who traveled through other countries on their way to the U.S.-Mexico border from applying for asylum in America, reported CNN.
Going by the policy, most of the migrants arriving at the border would be considered ineligible for asylum as they would need to apply for protection in the countries they passed through before reaching America.
Slamming the policy, several immigration rights groups called it a "transit ban."
Last month, 143 immigration and human rights groups wrote a letter to the Biden administration, asking for more flexibility while processing Indigenous asylum claims.
The letter read, "Indigenous Peoples should not be subject to the Asylum Ban for failure to seek asylum in a transit country, given the mistreatment of Indigenous Peoples by the governments of many transit countries."
Many also pointed out that migrants and asylum seekers traveling through Central American countries often face violence and exploitation.
Sometimes language barriers have left Indigenous migrants more vulnerable to abuse.
"People can spot if you're Indigenous from the food you eat, the language you're speaking," Julisa Garcia, an Indigenous Kaqchikel organizer with Promotores de la Liberacion Migrante, an immigrant and Indigenous rights group in Guatemala, Al Jazeera reported.
This kind of barrier can also carry over into the immigration process as there are times when Indigenous people struggle to interact with officials or find legal representation.
After the end of Title 42 expulsions, about 40% of immigrants reaching the U.S. were expected to speak Indigenous languages like Mam and K'iche', Seattle Times reported in December.
However, detention centers, border patrol or immigration courts do not have enough language interpreters to deal with them, which results in a shortfall in Indigenous immigrants receiving legal aid, medical care, etc.
© 2023 Latin Times. All rights reserved. Do not reproduce without permission.