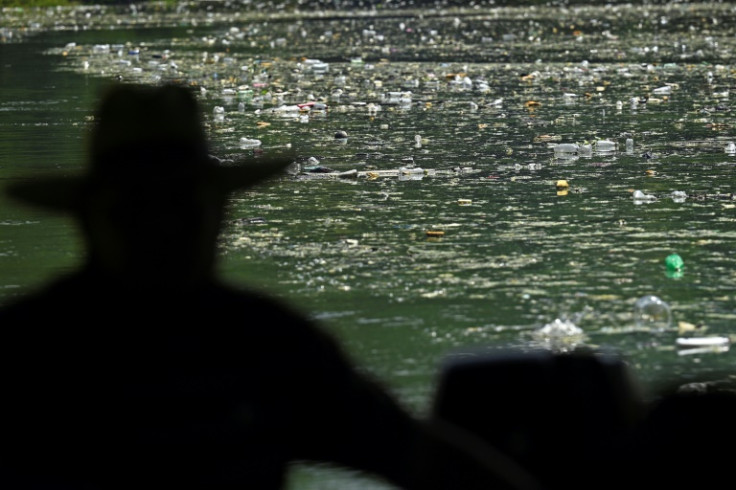 With Mexico in the list of the top 10 countries that produce more plastic waste, industry members are urging the consumers and government to be mindful of this type of pollution that is choking rivers, landfills and oceans globally.
"We need to highlight the importance of raising consumer awareness to improve waste management," said Aldimir Torres Arenas, ANIPAQ's president.
According to this trade association, Mexicans generate some 59 kilos (130 pounds) of plastic waste per capita. Mexico is, per research by the UN Environment Programme, among the top 10 plastic waste-producing countries.
The U.S. leads this ranking with 42 million metric tonnes of plastic waste each year. India comes second, with 9.46 million tonnes annually, Brazil is number 4, with 11.3 million tonnes, and Mexico is 10, with 5.9 million tons of plastic waste per year.
Mónica Conde, director of Grupo Ambiente Plástico, a consultancy, said that the plastic industry is experiencing global growth of 3%, while in Mexico, this growth is at 4.6%, attributed to various factors such as diversified production chains and infrastructure development, among others. Conde also predicted a potential growth of up to 10% in the packaging sector.
The UNEP recognizes, though, that Mexico has a high collection rate of plastic waste, with 91%. However, it points out that most of this waste is not properly disposed of as it goes to unregulated landfills or enters the environment as litter.
Along these lines, British bank Barclays quotes the OECD as saying that, globally, 81% of plastic waste is mismanaged due to failing policies aimed at mitigating the proliferation of this pollutant.
In a report on investments in plastic waste, Barclays says: "Given the ubiquitous nature of plastic and the growing waste crisis, we continue to see investor interest in circularity. However, we see opportunities for investment beyond mechanical recycling (melting washed plastic) in the form of advanced recycling ( recycling via chemical reactions)."
Speaking at the annual ANIPAC Convention held in Oaxaca, Mexico, this week, Torres Arenas asked the government for support to the industry, which is made up mostly (80%) of small and medium businesses.
In Mexico, ANIPAQ is promoting policies and practices to trigger investment in the Circular Economy, such as redesign and recycling.
According to Conde, policies should reinforce increased recycling, the adoption of clean technologies, a focus on eco-design, and the strengthening of environmental consciousness.
"The production of plastic accounts for 0.5% of CO2 emissions, and the use of plastics reduces CO2 emissions even more, so the net effect is that plastics are CO2 negative. Replacing them creates more CO2. Plastic packaging helps minimize 4.4 trillion tons of CO2 generated due to food loss and contributes to reducing hunger," Conde said.
© 2023 Latin Times. All rights reserved. Do not reproduce without permission.