A translator for the Bill and Melinda Gates Foundation is being accused of causing the rift between Bill and Melinda Gates that eventually led to their divorce. The woman has since broken her silence, denying the wild rumors.
The woman at the center of the allegations, Zhe "Shelly" Wang, was quick to quash the "unfounded" rumors spreading on social media. Wang has been working as a translator for the Bill and Melinda Gates Foundation since March 2015.
Wang, 36, allegedly took to China's Twitter-like platform Weibo to address the fast-spreading rumors.
"I thought that the rumors would go away by themselves, but I did not expect the rumors to become more and more crazily spread," she reportedly said, as translated by Page Six.
"How many books can I read, so why spend time on the unfounded rumors?"
The former interpreter for the Monterey Institute of International Studies also thanked the people who supported her and helped in "dispelling the rumors."
She also attached a link to a story titled "#Gates divorce, some vicious people rumor to vilify an innocent Chinese girl."
Several news platforms reported Wang's professional and educational background as well as her links to the Gates couple after speculations emerged that Wang and Bill shared "a more-than-strictly-professional relationship," Fox Business reported.
Following the surge of public interest in her name, Wang has disabled her LinkedIn profile. A previous owner of a restaurant named Four Seasons Hot Pot & Dumplings in Provo, Utah, Wang has worked as an interpreter for nearly nine years, securing ties with TED Conference, the Gates foundation, Yale School of Management and Harvard Business School.
The Gates divorce announcement has sent shockwaves through China, where the Microsoft mogul's Weibo followers currently stand at 4.1 million. Since the news hit the headlines, CNN Business noted that Weibo generated more than 830 million views and 66,000 discussion posts on the "Bill Gates' divorce" hashtag.
The social media traffic surge on the Gates divorce also surpassed the 91 million views accumulated when Amazon's founder Jeff Bezos and MacKenzie Scott announced their split in 2019.
Known for their philanthropic work across the globe, Bill and Melinda Gates took to Twitter earlier this week to announce the end of their 27-year marriage. The couple, however, made it clear that they will continue their humanitarian efforts, focusing on education, gender equality and health care.
"[Bill] and Melinda have made huge contributions to people around the world. Even if you don't hold hands together in future life, I hope your foundation can still continue and help more people," a Weibo user wrote.
Microsoft, co-founded by Bill Gates with Paul Allen in 1975, spent decades strengthening business ties with Beijing, where the tech giant's Western products are still allowed even when Western-owned companies Facebook and Google have been banned, the New York Post reported.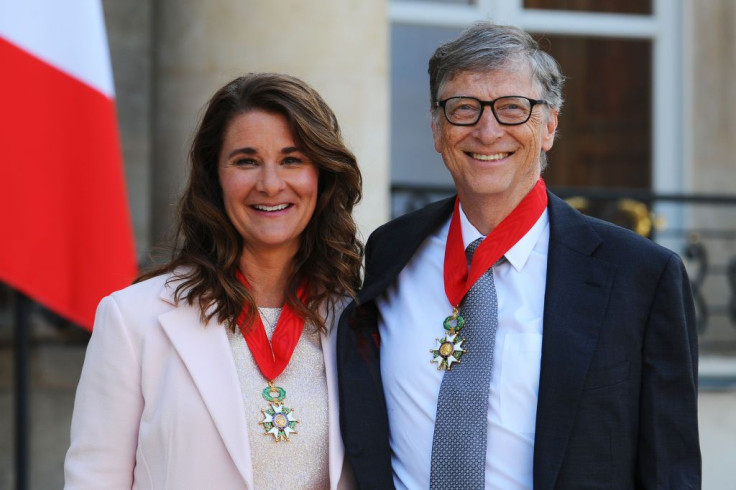 © 2023 Latin Times. All rights reserved. Do not reproduce without permission.