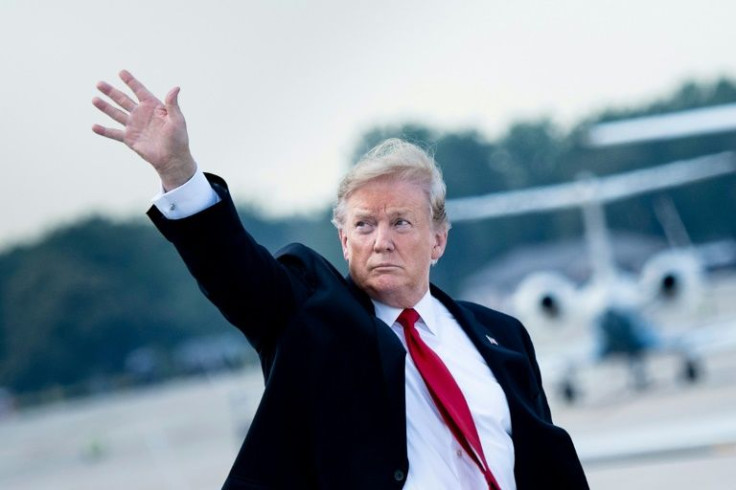 Two U.S. officials stated that the country's intelligence authorities are on the lookout for any influence operations from Russia or China that try to exacerbate current political tensions or incite unrest among Americans over the indictment of former President Donald Trump.
Since the indictment was revealed last week, officials have been on high alert, but they have not yet detected any significant indications of Russian or Chinese meddling in the country's political debate beyond the usual attempts, according to U.S. officials.
However, one of the officials stated that the intelligence community is "very closely" watching for any indications of such intervention after Trump's arraignment on Tuesday, Apr. 4.
According to this official, intelligence authorities are specifically on the lookout for any attempts by China or Russia to incite protests in response to Trump's indictment and subsequent arraignment.
The two officials said they are more worried about Russian efforts to sow disinformation through social media or other channels, NBC News reported.
Most notably in the 2016 presidential election, Russia demonstrated its desire and ability to meddle in the U.S. political process, and China has been making more and more attempts to mirror those efforts.
According to a U.S. official, there is still communication about Trump in Chinese and Russian hacker channels, including talk about the indictment.
The CIA refused to respond. The Office of the Director of National Intelligence and the FBI did not respond to requests for comment.
Following a major chemical spill from a train, pro-Russian Twitter accounts recently spread fake information to incite panic among East Palestine, Ohio, residents and to escalate political tensions.
Bret Schafer, who leads a team tracking Russian, Chinese and Iranian information manipulation efforts at the German Marshall Fund, a U.S. foreign policy think tank, said, "We haven't seen Russia or China, at least through overt channels, amplifying outright disinformation about President Trump's indictment and arrest."
"However," Schafer said in an email, "we've seen the usual opportunism from state-backed actors — especially Russian proxies — that are framing the event as evidence that American democracy and rule of law is collapsing."
On Mar. 30, 2023, Donald Trump, the president of the United States from 2017 to 2021, was indicted by a Manhattan grand jury for his alleged role in a scandal stemming from hush money payments made to the pornographic film actress Stormy Daniels prior to the 2016 U.S. presidential election, making him the first U.S. president to be indicted.
Trump faces 34 charges of falsifying business records in the first degree. In New York, falsifying business records is a misdemeanor, but could become a felony if done to further another crime.
© 2023 Latin Times. All rights reserved. Do not reproduce without permission.