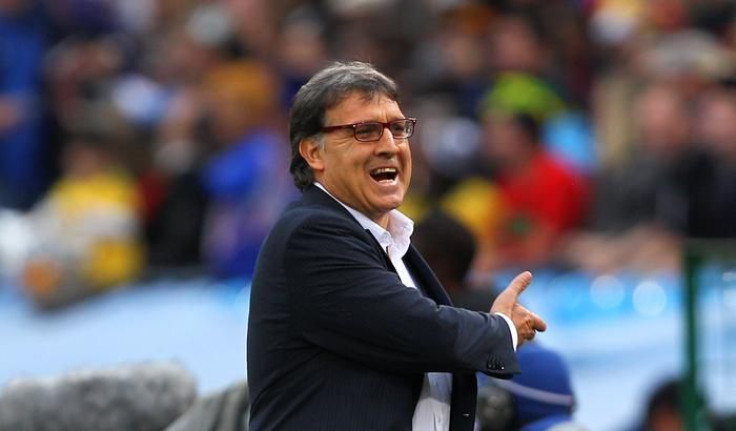 Inter Miami CF, the Major League Soccer (MLS) club, has officially appointed Gerardo "Tata" Martino as their new head coach. Martino, who previously worked with Lionel Messi both at the club and national team levels, will take charge of the team once his work documentation is received.
The announcement of Martino's appointment comes as Inter Miami CF prepares for the highly anticipated arrival of superstar player Lionel Messi next month.
With his wealth of experience and past collaborations with Messi, Martino brings valuable expertise to the team and is expected to play a crucial role in maximizing their potential.
"We are very happy to be able to welcome Tata to Inter Miami. We feel he is a coach who matches our ambitions as a club and we're optimistic about what we can accomplish together," managing owner Jorge Mas said in a statement.
"Tata has coached at the highest levels and we believe that experience will be hugely beneficial to us as we aim to compete for titles here."
The decision to hire Gerardo Martino as the head coach of Inter Miami CF is seen as a strategic move to provide a solid supporting cast for Lionel Messi, Al Jazeera reported.
Recently leading Argentina to a World Cup victory in Qatar, Messi's arrival at Inter Miami has sparked ambitions to surround him with a talented team.
Gerardo Martino, an Argentinian national, brings valuable experience to his new role as the head coach of Inter Miami CF. Prior to joining Inter Miami, Martino served as the inaugural head coach for Atlanta United FC in the MLS, where he achieved remarkable success.
During Atlanta United FC's second season, Martino guided the team to a league cup victory. His exceptional coaching performance earned him the prestigious Sigi Schmid Coach of the Year Award in 2018.
Inter Miami CF's decision to hire Martino comes after parting ways with their previous coach, Phil Neville, earlier in June following a disappointing season.
"It's massive for the club, it's massive for the league. I think — definitely, hopefully — it helps the on-field product," said Ukeba Simmons, a leader of the Black Herons United supporters club.
© 2023 Latin Times. All rights reserved. Do not reproduce without permission.