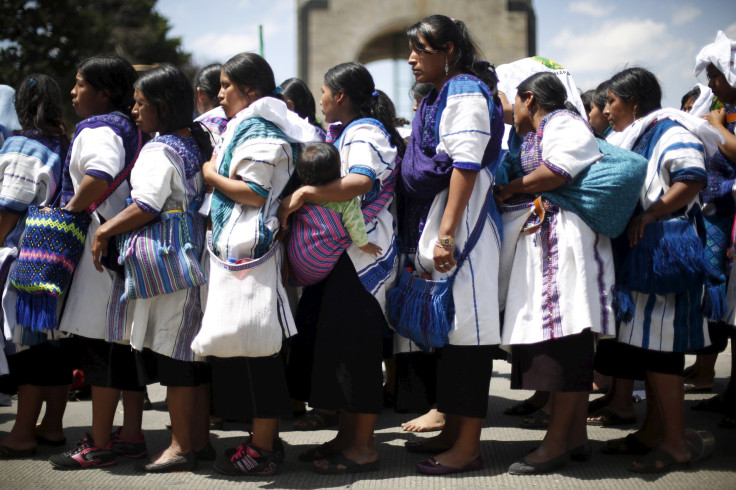 Around 5,000 women marched in Mexico City on Tuesday as part of the Frente Auténtico del Campo (Authentic Countryside Front) demanding safer working conditions and higher wages for Mexico's rural laborers. The protest was timed with International Women's Day, and a global celebration of women's accomplishments which was celebrated around the world. Some Mexican politicians in other parts of Mexico "celebrated" International Women's Day with sexist jokes and male strippers. The Front political support from Mexico City mayor Miguel Ángel Mancera Espinosa, who addressed the marchers promising policy changes and a stronger social safety net.
"We are going to protect women and we are going to take care of them," he said in a speech addressing the marchers and promising to fight for a raise in the minimum wage, according to La Cronica de Hoy. "Let's [pursue] dignity in the countryside, for a revolution [...] with all of the force of women. Today, women are the principal actors."
Mancera Espinosa may have stolen the limelight at the event. In fact, in article after article from the Mexican press, we couldn't find a single woman quoted. In some videos, only Mancera Espinosa's face is shown. La Jornada did interview Yuri Uribe Montero, a representative of the Front, which is a coalition of agriculture, labor and housing groups. She said that women in Mexico didn't want government handouts, but a radical shift in the rules.
"We don't want social assistance programs anymore, but rather a vindication of our role in the economy," Uribe Montero told La Jornada.
In a video that culminates in a warning that the march might affect traffic, marchers can be heard chanting "Women, united, can never be divided."
© 2023 Latin Times. All rights reserved. Do not reproduce without permission.