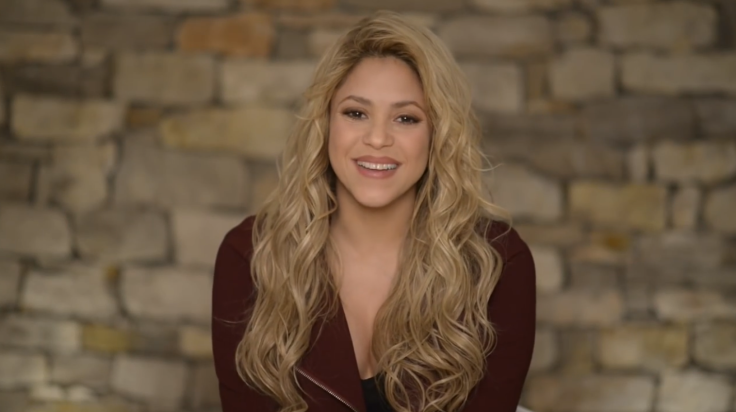 As a firm believer and activist of education, Shakira showed her support for President Obama's campaign "Invest in Us" to push for early childhood development and education; a cause the Colombian star deeply believes in. First Five Years fund organized the campaign along with some of their philanthropic partners, and it was launched earlier this week at the White House Summit on Early Education. Other stars supporting the cause and helping the president launch the campaign include, John Legend, Julianne Moore and Jennifer Garner.
To further support "Invest in Us" Shakira held a Q&A on Twitter along with Secretary of Education Arne Duncan where she explained why this cause is so important to her, especially after becoming a mother, her reasons behind supporting and joining the campaign and how children can immensely benefit from a change in the education system. "Numbers don't lie," was one of the singer's tag lines as she had statistics and facts about brain development to fundament the reasoning behind all of this.
Although Shakira was bummed she couldn't attend the summit, she explained she was unable to travel at the moment because she is "very, very pregnant," expecting baby number two with partner soccer superstar, Gerard Piqué, which we learned earlier on is a boy too.
The stars supporting the cause have recorded a series of videos highlighting individual programs, which are already making a difference in Utah, Chicago, West Virginia and Virginia. Shakira's video (see below) focuses on Matt, an educator in Utah who already teaches kids in their early years and provides a different more nurturing experience for them. Garner's video talks about strong families, while Legend's video touches on how to provide a better future and Julianne Moore's is about quality local care.
© 2023 Latin Times. All rights reserved. Do not reproduce without permission.