Apple is expected to update its flagship models this year to replace the iPhone 11. Fans of the brand can expect four variants of the upcoming phones, the iPhone 12, the iPhone 12 Pro and the iPhone 12 Pro Max, according to PocketLint. The publication added that there might be a new variant which might be named the iPhone 12 Max.
iPhone 12 Release Date
At the moment, there is no official Apple iPhone 12 release date announced yet. However, tech enthusiasts are already pretty certain when it will arrive this year.
The iPhone 12 release date is expected to fall in September 2020. Considering that Apple usually releases its latest hardware during the second week, the next-gen flagships will likely arrive on September 8 or September 15, according to Tech Radar.
Previously, there were concerns raised that the novel coronavirus outbreak in China might affect the iPhone 12 production and delay its release. However, it was reported that the virus won't have much impact on the smartphone's timetable.
iPhone 12 Price
The publication expects that iPhone 12 price to be in line with the iPhone 11 lineup upon its launch. The base iPhone 11 is priced $699, the iPhone Pro has a price tag of $999 while the iPhone 11 Pro Max is offered at $1,099.
However, others believe that the iPhone 12 models might be priced a bit higher than their predecessors. The reason for this is that the upcoming gadgets will have higher production costs due to the addition of new components such as 5G modems.
iPhone 12 Displays
While the iPhone 11 has an LCD display, Apple will reportedly be ditching LCDs in favor of OLED screens this year. Thus, all iPhone 12 models are expected to sport OLED screens with a refresh rate of 120Hz.
However, there are expected variations when it comes to screen size between various models. There are speculations that the upcoming Apple lineup will be offered in 5.42-inch, 6.06-inch 6.67-inch models, which will replace the current iPhone 11 sizes of 5.8-inch, 6.1-inch, and 6.5-inch screens.
iPhone 12 Cameras, Processor
There are reports saying that that the iPhone 12 Pro and Pro Max might sport a 3D depth camera in its 3-lense back camera package to improve its Augmented Reality capability. The Pro Max version is rumored to arrive with a quad-camera setup. The phone's night mode is expected to be improved as well to compete with the likes of Huawei.
The iPhone 12 models will be equipped with the A14 chip as its processor. The phones will run using the iOS 14.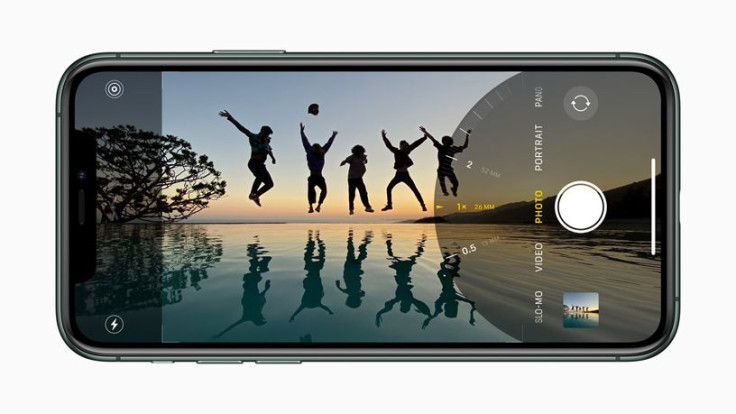 © 2023 Latin Times. All rights reserved. Do not reproduce without permission.