It may look like the iPhone 12 barely offers anything new, but it has far more potential than most Apple fans can imagine. It is more expensive than its predecessor but what it brings to the table makes it more useful the longer it is owned.
Some may think that the iPhone 12 does not deserve the hype, especially since the more compact iPhone 12 mini is on its way. However, its groundbreaking features, including 5G connectivity and MagSafe, suggest it may just be the next big thing in the tech community.
In a nutshell, the iPhone 12 boasts of its colorful OLED display, 5G connectivity, upgraded camera, and new design. Its 5G brings significantly faster speeds and more robust connectivity to the new iPhone, albeit only if there is a 5G signal in the area where it is used.
The iPhone 12's MagSafe feature is one for the books. This magnetic connection technology does not only enable users to attach things such as a charger or a case to their phones, but it also tells what's been attached to it through a special chip. MagSafe also allows for faster and more accurate charging.
Performance-wise, the iPhone 12 will never disappoint with its A14 Bionic chipset, which is the most powerful chipset in any smartphone today. With A14, users can expect their phones to handle complex tasks at incredibly fast speeds.
Meanwhile, the iPhone 12 design features squared-off edges that are reminiscent of the iPhone 4 and iPhone 5, but it comes with an all-new ceramic shield that makes it four times more difficult to shatter than its predecessor. It also features an OLED screen, the same tech that was used in the iPhone 12 Pro. The OLED screen allows the iPhone 12 to feature vibrant colors and deep blacks, as well as bring true HDR to the mix for compatible content.
When it comes to display, the iPhone 12 is a big step forward with its Super Retina XDR display. This feature brings noticeable difference, especially when viewing photos, videos and movies encoded in HDR.
The iPhone 12 camera does not seem to offer much of an upgrade. It still has the same old wide camera and the ultra-wide snapper that lets users zoom out to get more scenery in one frame. However, the overall capability of its sensors has been revamped, with the wide 12MP sensor now coupled with an f/1.6 aperture.
The iPhone 12 is now available for pre-order from Apple and several other retailers for $799. It is set for release on Oct. 23.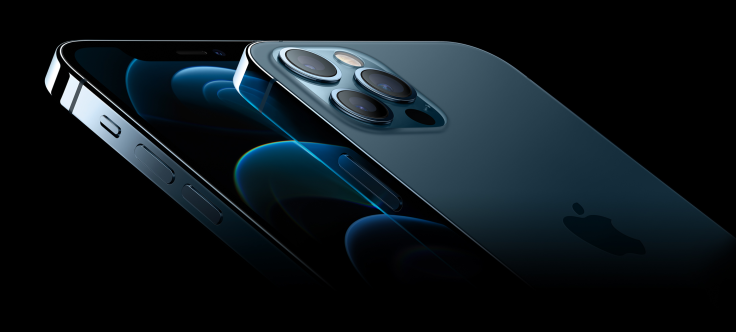 © 2023 Latin Times. All rights reserved. Do not reproduce without permission.