The Iran football federation has reportedly filed a complaint with Fifa after the United States removed the Islamic Republic emblem from its flag on social media posts.
Before a World Cup meeting held last Tuesday, Nov. 22, the United States reportedly removed the Allah symbol in graphics that were posted on social media platforms such as Facebook, Twitter and Instagram.
According to the US, they had opted not to use the Iran emblem to show their support to the women in Iran who were fighting for basic human rights, BBC.com reported. This was amid anti-government protests in the country.
The protest in Iran has resulted in a crackdown, stemming from the death of Mahsa Amini who was in custody since September. The 22-year-old woman was detained by morality police for allegedly breaking their strict rules on head coverings.
"In an unprofessional act, the Instagram page of the US football federation removed the Allah symbol from the Iranian flag," Iran state news agency IRNA stated. "The Iran Football Federation sent an email to Fifa [football's world governing body] to demand it issue a serious warning to the US federation."
Not long after, a United States spokesperson relayed that the posts had been removed and replaced with the correct Iranian flag. However, the spokesperson added that they will still support the women of Iran.
Iran has also called for the United States to be kicked out of the 2022 World Cup following this row. However, US soccer told CNN that the change was only a one-time graphic, meant to be shown only for 24 hours in support of the women of Iran.
According to USMNT head coach Gregg Berhalter, they had no idea what US Soccer would do. He apologized for the display.
"The staff, the players, we had no idea … Our focus is on this match and I don't want to sound aloof or not caring by saying that," Berhalter stated.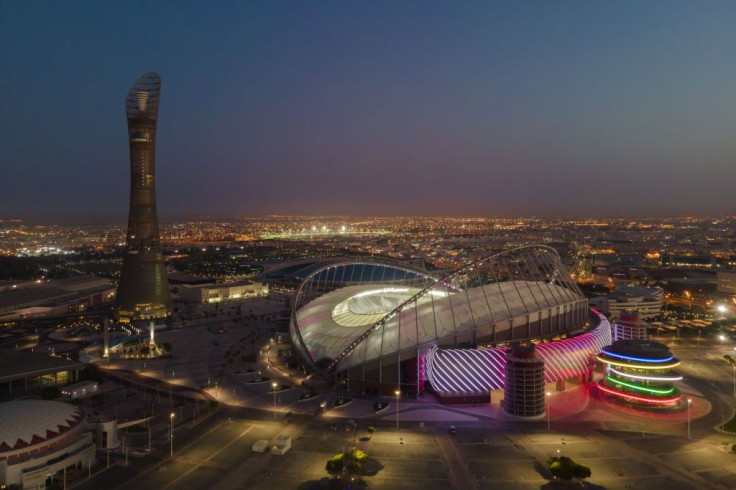 © 2023 Latin Times. All rights reserved. Do not reproduce without permission.