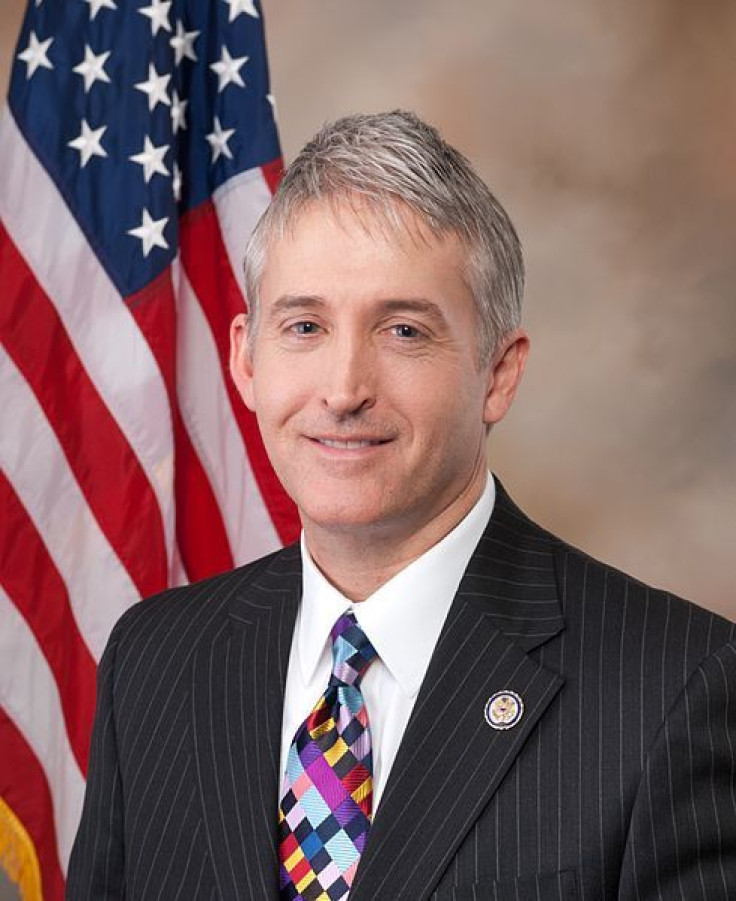 During Congressional hearings investigating the IRS's admitted targeting of conservative groups, a perceived stonewalling Doug Shulman, the bureaucracy's former commissioner, received quite an earful in return from one South Carolina Congressman.
Rep. Harold "Trey" Gowdy III, R-Greenville, asked Shulman repeatedly to disclose what the former IRS chief had done to curtail the "insidious" practice of targeting nonprofit organizations with conservative or "patriotic" leanings.
Beginning his interrogation point blank, Trey Gowdy asked Douglas Shulman "what did you do" when he learned of the targeting. Shulman, appearing to pause briefly multiple times to choose his words carefully throughout his testimony, told Gowdy that when he learned that "my deputy," Steven Miller, was allegedly acting to stop it, he felt that he needed not to react further.
HOT NEWS NOW:
MIKE KELLY RECEIVES APPLAUSE AFTER GRILLING IRS' STEVEN MILLER [VIDEO]
ANTHONY WEINER IS OFFICIALLY RUNNING FOR NYC MAYOR [VIDEOS]
'ENERGIA NORTEAMERICANA': REPUBLICANS TARGET LATINO VOTERS [VIDEO]

Gowdy, tacitly noting the fact throughout the interview that Shulman would not disclose whether he personally did anything to stop or investigate the targeting practices, asked whether Treasury Inspector General J. Russell George was the only person who could investigate "wrongdoing" within the Internal Revenue Service.
"Can you do it?" Gowdy asked Shulman, who responded "The practice at the Internal Revenue Service that I inherited-" before Gowdy interrupted: "So if there's inappropriate conduct being done on your watch at the IRS, then that inappropriate conduct can last as long as the Inspector General's investigation lasts -- is that what you're telling me?"
Shulman stuttered momentarily, and began to answer before Gowdy, appearing outraged by this point, interjected again, "If there's someone wielding a knife in the parking lot, are you going to call the Inspector General to stop it?" he said incredulously at Shulman's apparent dodge of his yes-or-no question.
The exchange between Gowdy and Shulman continued, as the IRS' former chief continued to place the onus of investigating and reacting to the scandal on George to Gowdy's dismay.
"What did you do to verify that it was being stopped?" Gowdy asked at one point. Shulman continued with a careful answer: "The responsible deputy of the [IRS] told me it was being stopped. I had no reason to believe otherwise."
Appearing fed up with Shulman's responses, Gowdy tweaked his questioning: "[Since] you can't tell me the 'who', can you tell me the 'why'?" he asked, "Why was the culture such, under your watch, that an employee felt comfortable targeting conservative groups."
Shulman began to respond quietly, "I can't tell if it was political motivation, or if it was tone deaf-somebody trying to expedite a way-". Gowdy interrupted with another question; the anticipated answer to which appeared to further exasperate the South Carolina Republican: "I defer to the Inspector General."
Trey Gowdy then asked why Shulman could not understand that the admitted targeting by the IRS could have been politically motivated. "I'll tell you this, Mr. Shulman. Your predecessor said that he wasn't sure it wasn't partisan, and that requires the listener to be as stupid as the speaker! To utter a comment like that..."
Shulman said he reportedly had not heard the testimony of which Gowdy was speaking. Gowdy replied that he would provide a copy for Shulman, who declined to discuss that particular issue further.
See the rest of the interrogation below:
© 2023 Latin Times. All rights reserved. Do not reproduce without permission.