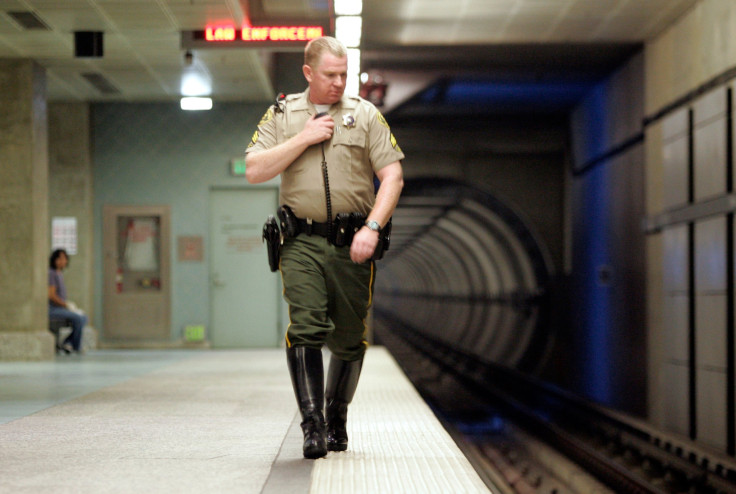 Los Angeles, Calif -- The cold wet cloak of fear wrapping Europe after the ISIS attacks in Brussels, Belgium sent a chill across the U.S. on Tuesday, as major cities declared increased threat levels. The Los Angeles Sheriff's Department announced a "heightened state of situational awareness," particularly in the city's metro system. The LAPD are deploying additional patrols, according to a spokesperson cited by Tim Kenneally for The Wrap. According to a statement from the Sheriff's department, the city faces no specific threats from ISIS or other terror groups.
"While there are no specific or credible threats that have been received by the Los Angeles County Sheriff's Department, our personnel maintain a heightened state of situational awareness and remain vigilant in the protection of our communities. We continue to work with law enforcement at the local, state, federal, and international levels to monitor events in Belgium. Our level of vigilance is increased at public transportation hubs in particular," the department post on its Facebook page.
Additional police units will be sent to guard landmarks around the California city, including Disneyland, the LAX, and other locations, according to TMZ who cited LAPD sources. Los Angeles took similar measures in the wake of the Nov. 2015 ISIS attacks. The announcement follows a ramp-up of security in New York, where officials also said there is no specific threat to the city. However, the NYPD deployed a 50-unit strong anti-terrorism force during the city's morning commute, particularly around landmarks like Times Square. This is also typical of NYPD anti-terror responses.
© 2023 Latin Times. All rights reserved. Do not reproduce without permission.