A Toronto teen is currently facing trial on Tuesday, Nov. 2, for the murder of his mother, who was stabbed eleven times and bled to death in an underground food court located at Toronto's famed PATH system.
Duncan Sinclair, who was 19 when the crime originally occurred, is facing a first-degree murder charge in the Canadian courts, with prosecutors believing that they have a solid case as to Sinclair being his then-51-year-old mother Rae Cara Carrington's killer, according to the CBC.
Carrington was working in a Fast Fresh Food location in the underground Toronto PATH tunnels when Sinclair, who called two different branches to find out where she worked, showed up and allegedly stabbed her with a purple knife after speaking to her, The Toronto Star reported.
The prosecutors of the case have pointed out the multiple surveillance camera footages that show the incident, including one where Sinclair's face is clearly shown in front of the camera as he asked an employee of the branch about his mother's whereabouts.
After speaking to her, Carrington was reportedly chased by Sinclair and stabbed 10 times with the knife, before he stabbed her one final time to ensure her death, prosecutor Pam Santora said in her opening statement.
Santora has described Sinclair and Carrington's other children as abused by Carrington's ex-husband Paul Sinclair, who is currently in prison for domestic and child abuse of Carrington and her eight children, spanning over a reported 30 years.
"[The] children were isolated, not attending school or interacting with the community in any of the normal childhood ways. They didn't receive regular medical care and were taught to distrust authorities," Santora said, describing his control of the house as "unwavering."
Duncan Sinclair, however, is said to have had a different perspective on his years growing up under Paul, and reportedly stabbed Carrington to death in an attempt to prevent her from regaining custody of her youngest three children.
After the stabbing, Duncan fled to a YMCA in Ontario, where he registered as "Daniel Williams" in order to hide. However, an employee saw him searching for Carrington's murder on the computer and reported him to the police.
Duncan Sinclair has pleaded not guilty to murdering his mother.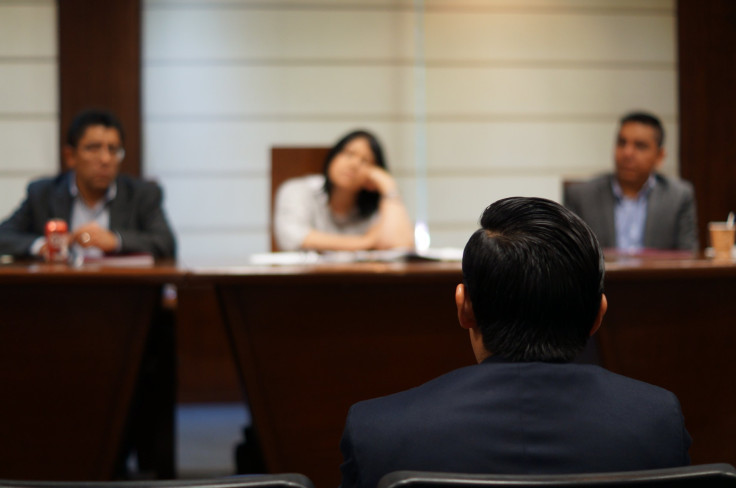 © 2023 Latin Times. All rights reserved. Do not reproduce without permission.