Israel and the United Arab Emirates have finally agreed to establish full diplomatic ties, following an arbitration carried out by the U.S.
The two nations have now pledged to put efforts toward "full normalization of relations," a decision which the Palestinians are not happy with and in fact, call it a "treacherous stab in the back."
U.S. President Donald Trump announced the agreement on Thursday, August 13. He further revealed that Israel has decided to delay the annexation of Palestinian lands, however, it continues to remain a plan for the future.
The White House further said that the deal has come after lengthy discussions between the two nations, negotiated by the U.S. The discussions are said to have intensified recently between the three countries, which led to an agreement on diplomatic ties.
"This historic diplomatic breakthrough will advance peace in the Middle East region and is a testament to the bold diplomacy and vision of the three leaders and the courage of the United Arab Emirates and Israel to chart a new path that will unlock the great potential in the region," said a joint statement released by the two nations following the announcement.
The two nations are expected to sign a bilateral agreement in the coming weeks related to direct flights, tourism, investment, telecommunications, and certain other issues.
During a press briefing at the White House, Trump said that he hopes other Muslim nations in the Middle East will follow the suit.
"Now that the ice has been broken, I expect more Arab and Muslim countries will follow the United Arab Emirates," he said.
Meanwhile, Palestinians have been left shocked and in dismay following the bilateral agreement announcement. Both the Palestinian leadership have issued statements denouncing the Israel-UAE pact.
"We absolutely had no prior knowledge of this agreement," said Ahmed Majdalani, the Palestinian Authority's (PA) minister of social affairs, in a statement to media. "The timing and speed of reaching this agreement were surprising, especially that it came at a critical moment in the Palestinian struggle."
Although Abu Dhabi's Crown Prince Mohammed Bin Zayed said the agreement has been reached to stop Israel from further annexation of Palestine, the Palestinians do not think that there is any credibility to his statement.
"So using annexation as a pretext is exploitation of Palestinians to cover up what's been done here. But neither the UAE nor other countries are entitled to speak in the name of Palestinians," said Majida al-Masri, former PA minister of social affairs.
"The format of the agreement implicitly approves of Israel's annexation of Jerusalem. It only opposes 'further annexation' while approving what's been annexed already."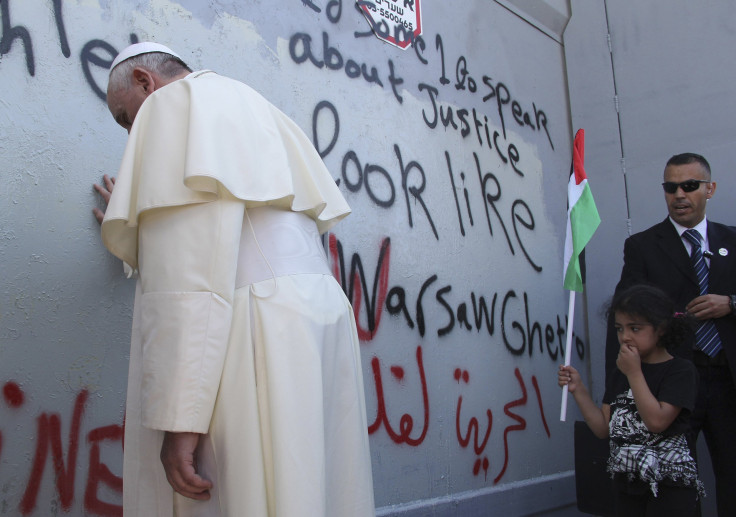 © 2023 Latin Times. All rights reserved. Do not reproduce without permission.