Ivana Trump attended her fourth husband's funeral about eight months ago looking frail. Even though she didn't always find success in her married life, she managed to become a business tycoon.
She had her heart broken by Donald Trump when he had an affair with the actress Marla Maples, but Ivana went on to have a roaring love life, reported Daily Mail. She met Trump as a model in 1976. Her relationship with the former President seemed to begin well. The two married just over a year after they met - on April 7, 1977. In October 1977, the couple welcomed their first child, Donald Jr. and went on to have Ivanka in 1981 followed by Eric in 1984. By 1989, they were observed fighting while on vacation in Aspen, Colorado. At the time, she discovered that Trump was having an affair with Maples. The two divorced in December 1990.
Apart from her love life, Ivana's sudden death at the age of 73 has also shone a light on her rise from poor Czech immigrant to business tycoon, reported Daily Mail. She worked as executive vice president of interior design at Trump's businesses, which included overseeing the décor at Trump Tower in Manhattan. She also oversaw construction of the Grand Hyatt Hotel in New York City, and the Trump Taj Mahal Casino in Atlantic city, and later became the manager of New York City's iconic Plaza Hotel.
After splitting from Trump, she turned her attention to fashion and jewelry lines and writing. She also returned to a modeling career that began during the 1970s, and at the time of her death, her fortune was reportedly around $100 million. Ivana designed several fashion lines inspired by her famously glitzy taste in jewels and clothes. She sold them on TV channels the Home Shopping Network and QVC. Ivana, recognizing the power of her image, herself appeared on TV to sell her wares to viewers.
Ivana also relished her role as a loving mother to her three children and proudly shared how she raised them without the help of their father, reported Daily Mail She fought ferociously for her children during her divorce from Trump.
Eric paid tribute to his mother on Thursday after her death. He wrote in an Instagram post that it was with "deep sadness that we announce the passing of our beloved mother, Ivana Trump." He described her as an incredible woman, who was a force in "business, a world-class athlete, a radiant beauty, and caring mother and friend." He called his mother a survivor, who fled from communism and embraced the U.S. According to him, Ivana taught her children about 'grit and toughness, compassion and determination."
During divorce negotiations, Ivana was "devastated" by Trump's lawyers' claims that she was a bad mother. She also recalled one time when Trump said that he was keeping Don Jr., and she told him to keep their eldest son, and that she has two others to raise. She shared how Don Jr. was back in her arms within hours. She said that she knew Trump would not know what to do with their son.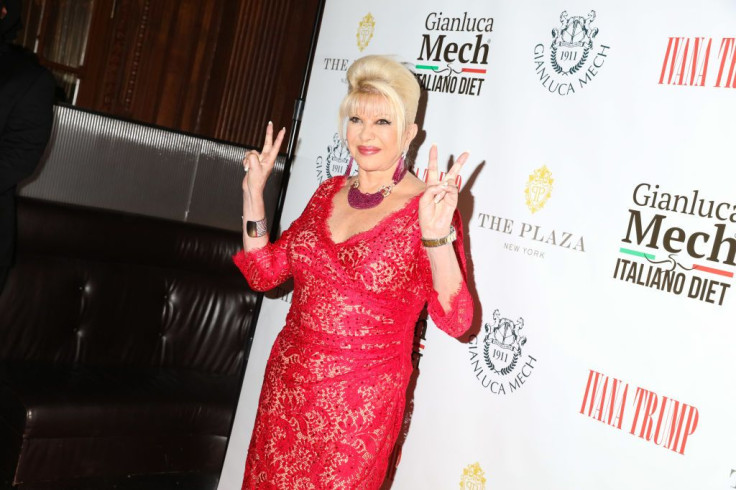 © 2023 Latin Times. All rights reserved. Do not reproduce without permission.