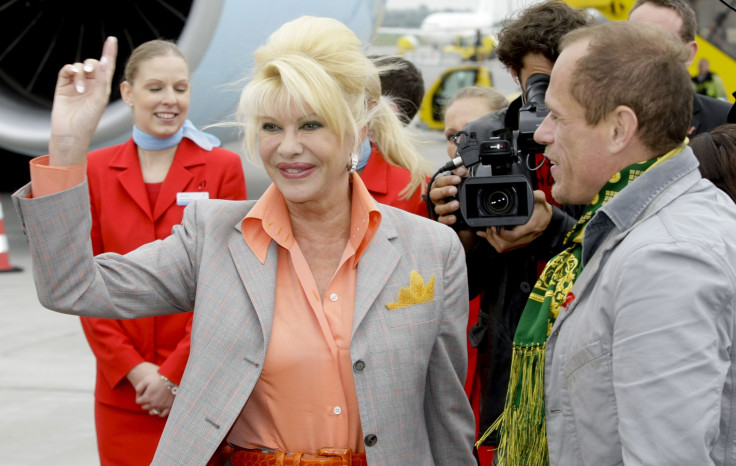 Seems so far away now, when Donald Trump started trash talking Mexicans and then immigrants in general. It was at last year's Oscars that the aspiring presidential candidate first said, "It was a great night for Mexico, as usual — this country, you know, the whole thing is ridiculous… This guy kept getting up and up and up. What's he doing? He's walking away with all the gold? Was it that good? I don't hear that. It was a big night for them."
Then he went on to more derogatory terms like rapists and thieves. At least then companies and businesspeople cut ties with the mogul, now, it feels like nothing he says or does has consequences, except for the better.
Now, the GOP's frontrunner's dear, immigrant ex-wife Ivana Trump (who is a Czechoslovakia native), opened up about her thoughts on (other immigrants), and how they should be devoted to cleaning up after Americans as long as they take the legal route to becoming citizens. "As long as you come here legally and get a proper job . . . we need immigrants," she said. "Who's going to vacuum our living rooms and clean up after us? Americans don't like to do that," she said.
However, Ivana also told the New York Post she agrees with her husband's anti-immigration plans and claims she's been an adviser for Trump as she speaks to him before and after his appearances, "and he asks me what I thought."
"I have nothing against Mexicans, but if they [come] here — like this 19-year-old, she's pregnant, she crossed over a wall that's this high," gesturing a small distance from the floor to below her knee, according to the interviewer. "She gives the birth in American hospital, which is for free. The child becomes American automatically. She brings the whole family, she doesn't pay the taxes, she doesn't have a job, she gets the housing, she gets the food stamps. Who's paying? You and me."
When asked if about her ex-husband's stance on women, she said: "I don't think he's feminist. He loves women. But not a feminist."
© 2023 Latin Times. All rights reserved. Do not reproduce without permission.