With more than a million people testing positive for COVID-19 and the number of deaths close to 70,000, the United States has been, by far, the hardest country by the pandemic.
As the numbers keep rising, the fact that its President fails to provide solace even via his words has displeased the population to the extent that even when his daughter, Ivanka Trump paid tribute to those who lost their lives in the pandemic, the reactions were both positive and negative.
From claiming that the pandemic would magically disappear, giving Americans ideas like injecting disinfectants inside the body and exposing one to ultraviolet light to refusing to accept that he did delay in applying the needed measure, Trump has been of little help as a leader.
He has also been blamed for using the coronavirus briefings as means for personal promotion and targeting his enemies. He also recently rescinded the U.S.'s contribution to the World Health Organization under the perception that the organization has been aiding China in hiding the role the nation played in turning the virus into a worldwide pandemic.
In such a scenario, when a nation's leader is deemed being unworthy of the belief and faith of his country's people, it is understandable that any word, even in the right direction, will be taken negatively by the masses.
On Sunday, May 3, Ivanka Trump took to her Twitter handle to invite her followers, to join her in praying for those Americans who have sadly succumbed to coronavirus pandemic and also praised the frontline workers, the tweet garnered both positive and negative response. Some spoke in favor of the first daughter and White House adviser while some questioned her motive as the daughter of President Donald Trump and the role she plays in his current administration.
She wrote: "This Sunday, let's come together in prayer, and hold in our hearts, all who have lost their lives to COVID-19 and their grieving families. God bless you and all the brave heroes on the frontlines in the war against this invisible enemy."
While some complained that she is "using her family to steal from Americans," some criticized the growing list of negative comments by calling out those "spewing evil" when "all she asked was for prayers."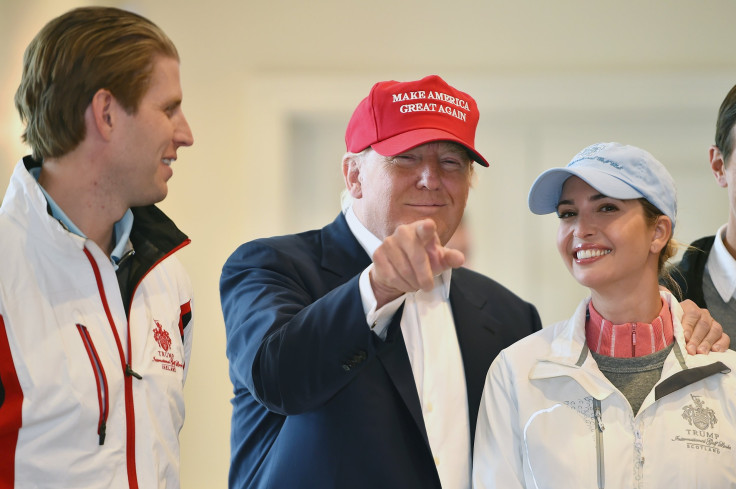 © 2023 Latin Times. All rights reserved. Do not reproduce without permission.