For weeks now, senior White House adviser and President Donald Trump's eldest daughter, Ivanka Trump has been advising Americans to adhere to social distancing, quarantine at home and following the CDC's guidelines.
But turns out that none of the rules apply to Ivanka who recently traveled to her family resort in New Jersey from Washing D.C., flouting White House guidelines against discretionary travel to spend Passover with her family.
As per recent reports, she traveled more than 200 miles to Trump National Golf Club Bedminster in New Jersey on April 8 to celebrate the first night of Passover with her husband, Jared Kushner and their three children. Since Passover, while her husband, Kushner returned to Washington, Ivanka remained in Bedminster, working from there by taking phone and video calls.
Ivanka has been on the receiving end of some heavy criticism for she been continuously advocating the lockdown measures in her social media posts, requesting Americans to "please, please" stay at home as "social distancing saves lives."
"Those lucky enough to be in a position to stay at home, please, please do so. Each and every one of us plays a role in slowing the spread," she said in one of her posts.
Amidst the lash back at Ivanka going back on her own words, the White House rose to defend her.
"Ivanka - with her immediate family - celebrated Passover at a closed down facility considered to be a family home. Her travel was no different than had she been traveling to/from work and the location was less populated than the surrounding area near her home in D.C. While at Bedminster she has been practicing social distancing and working remotely. Her travel was not commercial," a White House official said. "She chose to spend a holiday in private with her family."
Many have accused Ivanka Trump on social media for being a hypocrite breaking the very guidelines she has advised others to strictly follow.
"Federal guidelines against discretionary travel and DC's stay at home order apparently don't apply if you're Ivanka Trump or Jared Kushner," tweeted Philip Rucker, White House bureau chief for The Washington Post.
"There is not a single rule that applies to Ivanka and Jared," tweeted Joe Lockhart, who served as White House press secretary under former President Bill Clinton. "They are the chosen ones and it's only the rest of us that have to follow the rules."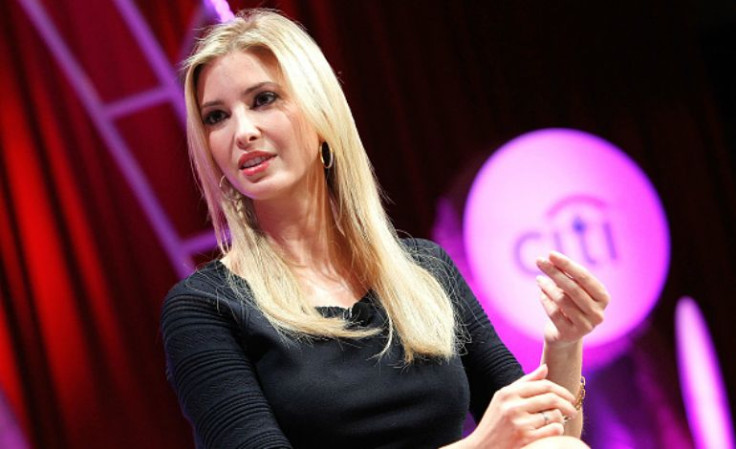 © 2023 Latin Times. All rights reserved. Do not reproduce without permission.