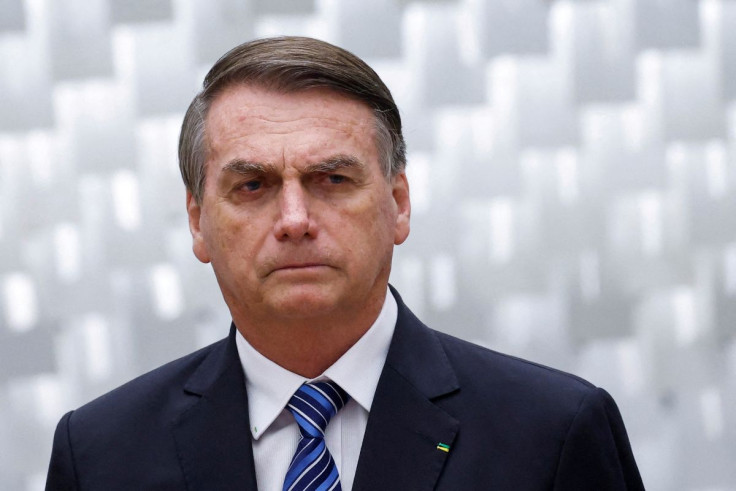 Former President Jair Bolsonaro on Monday was spotted at Brazil's largest agribusiness fair where he received a warm welcome from his supporters from the country's farm sector.
It was his first encounter with supporters since he returned from America a month ago, reported Reuters.
He was seen being mobbed by an excited crowd. They applauded the former President when he climbed on top of a combine harvester.
The annual Agrishow's organizers withdrew an invitation for the current agriculture minister in President Luiz Inacio Lula da Silva's government, which said that they had turned the farm fair into a campaign event.
The farm fair in Sao Paulo state started in 1994, and it was the first time that no representative from the federal government in office was present on the opening day of the event. The five-day fair is showcasing advances in agricultural technology.
Agriculture Minister Carlos Favaro wished the farmers success and he said that he looked forward to attending the event in 2024.
Bolsonaro said that they are a "big country and we have all the conditions to be a great agricultural power."
Bolsonaro also slammed the recent decision by Lula to recognize new Indigenous reservations. It is a constant complaint by farmers in the country's expanding agricultural frontier.
He was speaking alongside Sao Paulo state governor Tarcisio de Freitas, who was his former infrastructure minister.
Later Freitas tweeted saying that the reception was at the height and "recognition to those who did so much for the producer and the agro in Brazil. An honor to have you here, President@jairbolsonaro."
The powerful farm sector was a major supporter of Bolsonaro's 2018 election, and while in office, he relaxed environmental controls. He took the farmers' side in land disputes with Indigenous communities. He even passed legislation that allowed farmers to arm themselves so that they could protect their properties.
Meanwhile, Bolsonaro faces a series of probes for his attacks on the country's election system. He allegedly played a role in inciting the storming of a government building in Brasilia on Jan. 8. It was just a week after Lula took office.
He was recently questioned by federal police as part of a criminal investigation into January's alleged coup attempt, reported The Guardian.
He was questioned for more than two hours by police investigators last month.
© 2023 Latin Times. All rights reserved. Do not reproduce without permission.