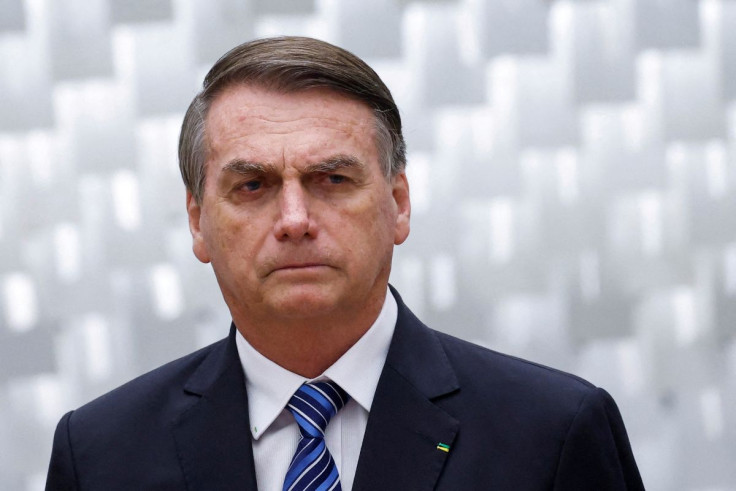 Brazil's former president Jair Bolsonaro now has an online themed shop. His fans can order a Bolsonaro-themed birthday pack that has cake decorations and party hats. It also has a plastic banner that carries a festive message from the politician.
The poster's slogan reads, "It's party time, alright?" Below it is a portrait of the grinning politician.
The party kit is the latest offering from the online store, which opened in February. It was unveiled one month after his followers ran riot through Brazil's capital, Brasília, to protest at his defeat in the 2022 election, reported The Guardian.
A post on the shop's Instagram account has an image of Bolsonaro's son, Eduardo. He is wearing a conical hat featuring his father's photo. The caption reads, "If there's a birthday party theme cooler than this, I'm not aware of it."
Bolsonaro's critics have called the online store a melancholy coda to a political career that they hope is over.
This comes after Bolsonaro was banned from seeking office last month. The ban was linked to peddling "appalling lies" during the 2022 election.
Merval Pereira, a conservative columnist, asked his readers on O Globo on Tuesday if Bolsonaro is really politically dead.
Pereira said that writing off any politician was foolish, and that people say even "rock bottom contains a trampoline."
Pereira concluded that right now, however, Bolsonaro looks like "he's heading inevitably towards the end of his career."
He predicted that the politician would end up leading a small and radical faction on the Brazilian far-right. Earlier this week, members of that faction expressed happiness at Bolsonaro's transition from party politics to party hats.
One enthusiast from São Paulo, a stronghold of Bolsonaro support, said that their birthday is only in February but "I want to reserve mine now."
Apart from party hats, the former president's store also has notebooks, key rings, beer mugs and stickers with Bolsonaro's catchphrase -- "Brazil above everything! God above all!" There is also a calendar of 14 pages that remembers some of the "most important achievements" of Bolsonaro's presidency from 2019 to 2023. During his time in office, more than 700,000 Brazilians had died of Covid-19 and Amazon deforestation soared.
© 2023 Latin Times. All rights reserved. Do not reproduce without permission.