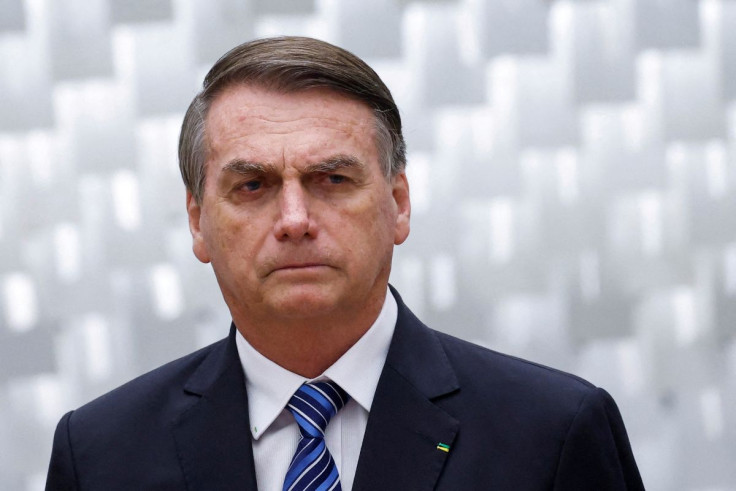 Brazil's former President Jair Bolsonaro has been found guilty of abusing his power ahead of the 2022's presidential poll and now has been barred from office until 2030.
The Supreme Electoral Court in the country voted 5-2 to bar him from running for office, reported BBC.
The verdict means that he will only be able to seek elected office when he will be 75 years old, as per The Guardian.
The former President had been accused of undermining the country's democracy. He falsely claimed that the electronic ballots that were used in the polls were vulnerable to fraud and hacking.
The ban is backdated to Oct. 2, 2022, when the Presidential election happened in Brazil.
Apart from the Presidential election, he will also be barred from municipal elections. They are scheduled to take place in 2024 and 2028.
NPR reported that he will appeal the decision, but he still faces more than a dozen other cases. It includes one into Bolsonaro's possible encouragement of attacks on Brazil's federal government buildings in Brasilia on Jan. 8.
He called the latest court decision a "stab in the back." He said that he will keep working to advance right-wing politics in the country.
The case against him revolved around a speech that he gave while he was still serving as the President last year.
On July 18, he invited some of the foreign diplomats to his house in Brasilia. There he falsely claimed that the electronic voting machines that were used in Brazil were open to large-scale fraud and prone to being hacked.
Later, he said that he "simply explained how elections work in Brazil" and that he did not slam the electoral system.
But Judge Benedito Gonçalves, who voted against the former President, slammed his "deceitful monologue" and "appalling lies."
Alexandre de Moraes, the court's president, said that the decision to ban the former President reflected the court's faith in democracy. It also reflected its "repulsion towards the shameful populism which has been reborn from the flames of hateful and anti-democratic speech and statements which propagate disgraceful disinformation."
Meanwhile, some think that Bolsonaro's wife Michelle might emerge as a presidential candidate in the 2026 race. But she has faced scrutiny by cops over suspected financial irregularities though she has denied wrongdoing.
© 2023 Latin Times. All rights reserved. Do not reproduce without permission.