Many details about the attack on the U.S. Capitol on Jan. 6, 2021 and how and why it played out came out since a committee was created to investigate the riot. The public has now seen videos from the recorded depositions of more than 40 witnesses and heard live testimony from more than a dozen others.
It was revealed that former President Donald Trump knew that his supporters who showed up in Washington on Jan. 6, 2021 were armed. But he not only urged them to head to the U.S. Capitol, but also had hopes of joining them, reported CNN.
Now, the Jan. 6 committee's last planned public hearing will be held on Thursday at 8 p.m., and it will be the panel's second primetime session.
The committee will "go through pretty much minute by minute" the then-President's actions, said Democratic Representative Elaine Luria of Virginia. She will be leading Thursday's hearing with Grand Old Party (GOP) Representative Adam Kinzinger of Illinois. She added that Trump "was doing nothing to actually stop the riot."
The panel has not yet said who will testify, but it was previously reported that Sarah Matthews, a former Trump White House deputy press secretary, is expected to be a witness. A source said that Matthew Pottinger, former deputy national security adviser, is also expected to testify, reported the Associated Press. Matthews and Pottinger resigned immediately after the riot that interrupted the congressional certification of President Joe Biden's victory following the 2020 U.S. Presidential election.
The upcoming hearing will detail what Trump did or not do during several hours on Jan. 6, 2021 as his supporters beat cops and broke into the U.S. Capitol.
The committee is also likely to show a lot of clips from the deposition of Pat Cipollone, Trump's former White House counsel. He sat for a transcribed interview earlier this month, and during July 12 hearing, the panel used clips from the interview 14 times.
Two Jan. 6 panel members said Sunday that they expect the committee to receive U.S. Secret Service text messages from Jan. 5 and 6, 2021, by Tuesday. This comes after a subpoena was issued last week for the records.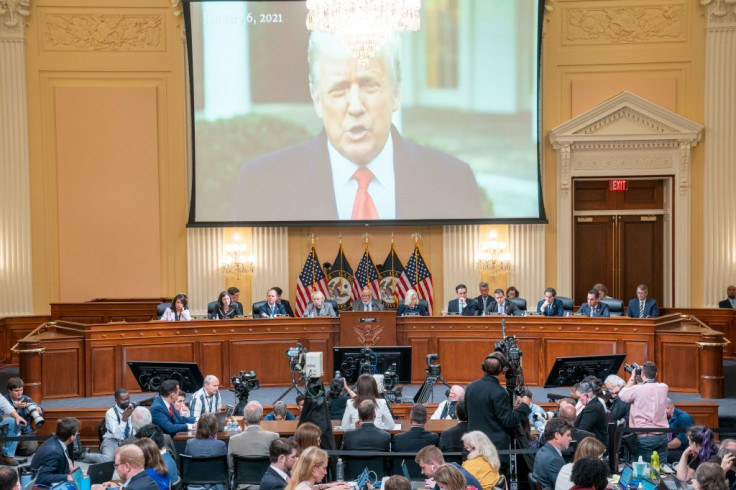 © 2023 Latin Times. All rights reserved. Do not reproduce without permission.