Following former White House aide Cassidy Hutchinson's testimony against former President Donald Trump, more witnesses are coming forward with new details on the Jan. 6, 2021 Capitol riot, said a member of the Jan. 6 committee.
Adam Kinzinger, a member of the committee that's investigating the insurrection, said that the panel is getting more new evidence by the day, reported The Guardian.
Hutchinson, a former top aide to Trump's chief of staff, Mark Meadows, gave a testimony last month. It painted Trump as a violent and unstable man, who was desperately seeking to cling to power.
Kinzinger told CNN that every day, the committee gets new people that come forward and say, "Hey, I didn't think maybe this piece of a story that I knew was important, but now I do see how this plays in here."
He also pushed back on doubts raised about Hutchinson's testimony. It included doubts from Secret Service sources that have disputed her account that Trump tried to grab the steering wheel of the presidential SUV. It apparently happened when the Secret Service agent refused to let him go to the Capitol after the Jan. 6 rally. Tony Ornato and Robert Engel were the Secret Service agents who were in the car at the time. They are reportedly prepared to testify that they were not assaulted by the former President and that he did not try to grab the steering wheel.
Kinzinger said that the committee certainly would say that "Hutchinson has testified under oath." He added that they find her "credible, and anybody that wants to cast disparagements on that, who were firsthand present, should also testify under oath and not through anonymous sources."
At least two more Jan. 6 hearings are scheduled this month. They aim to show that Trump illegally directed a violent mob toward the U.S. Capitol, and failed to direct his supporters to stop when the siege started. According to U.S. News & World Report, the committee already has subpoenaed former White House counsel Pat Cipollone. Investigators remain hopeful that he will appear Wednesday for a deposition. The panel would also welcome follow-up details from members of the Secret Service with Trump that day.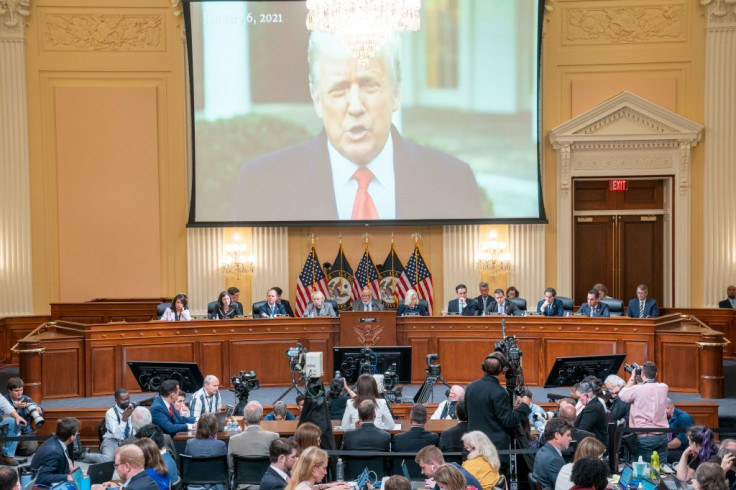 © 2023 Latin Times. All rights reserved. Do not reproduce without permission.